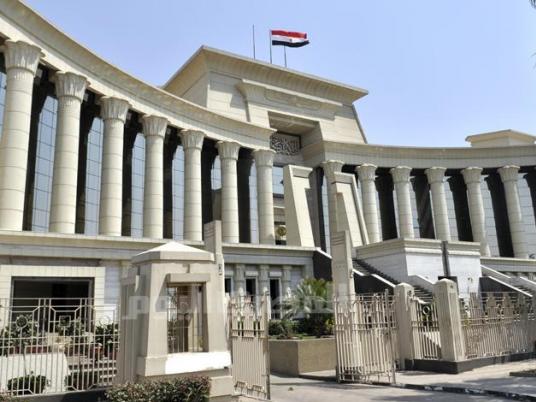 Well-known journalist and TV host Wael al-Ibrashy was released on LE100,000 bail after being interrogated for eight hours on charges of libeling the judiciary, state news agency MENA reported Sunday.
Ibrashy is among dozens of TV hosts and journalists who are being interrogated by an investigating judge after hundreds of judges complained about what they call "a systematic attack" against the judiciary by media figures.
The list also contained prominent hosts Hala Sarhan and Reem Maged, who were also being interrogated this month by the investigating judge Tharwat Hammad.
Provisions 186 and 187 in the Penal Code prohibit criticizing judges or publishing anything that might influence judges in any case they oversee.
Provision 187 goes further, sentencing anyone that might influence the public opinion to take a position with or against a plaintiff or a defendant in any case.
Human rights activists have been calling for the removal of such provisions because of their vague language and terminology.
In recent months, and following controversial judicial rulings that acquitted most of the police officers charged with killing protesters during last year's revolution, many criticized the judiciary and the prosecution for such rulings.
Among these rulings is the case against former President Hosni Mubarak and former Interior Minister Habib al-Adly, who were sentenced to 25 years in prison.
The New York-based rights group Human Rights Watch said the trial was conducted "in accordance with international fair trial principles."
But it added that the "acquittal of four assistant ministers of interior on the grounds of insufficient evidence highlights the failure of the prosecution to fully investigate responsibility for the shooting of protesters in January 2011."