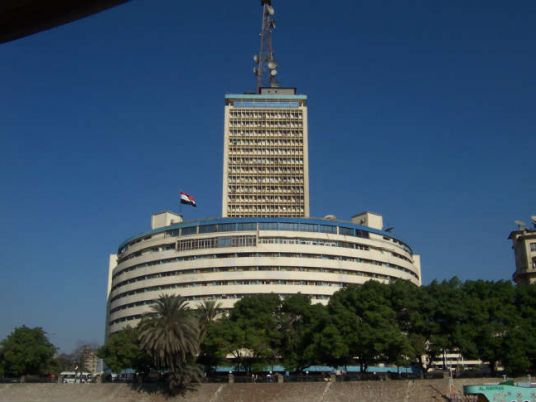 Egypt's administrative prosecution has referred television presenter Azza al-Hennawy to a disciplinary court for insulting the president and expressing personal viewpoints on her talk show, aired on a state-owned channel called Al-Qahira (Cairo).
According to investigations, Hennawy did not abide by the ethical standards laid out for media figures and showed a clear bias during an episode of her program.
A committee formed by the former chief of the Egyptian Radio and Television Union (ERTU), Essam al-Amir, assessed Hennawy's performance before recommending last Tuesday that she be removed from television hosting.
In her show, Akhbar al-Qahira (Cairo news), Hennawy openly criticized President Abdel Fattah al-Sisi, saying "Most officials in the government do not work. And you [Sisi] do no work either. No issue has been solved since you took office."
Hennawy has condemned the president's administration before, coming down hard on Sisi following floods in Alexandria in November that caused several deaths and the loss of hundreds of homes, an incident critics put down to poor planning and insufficient infrastructure.
"What's your plan? What's your vision?" Hennawy demanded of the president rhetorically on air, "Why didn't you hold the corrupt officials of the municipalities accountable?"
"No officials, starting from the president and going right down to officials of the lowest ranks, are being held accountable. You will continue your talks and promises without citizens ever seeing any real results." she remarked at the time.
The ERTU committee who recommended Hennawy's removal was selected to examine the performance of various media figures, and comprises several prominent figures from the media sphere. These include former dean of Cairo University's Mass Communication Faculty, Hassan Emad Mekawy, former head of the Egyptian Satellite Sector, Sanaa Mansour, and the head of Al-Qahira channel, Mohie Saad El-Deen.
Edited translation from Al-Masry Al-Youm