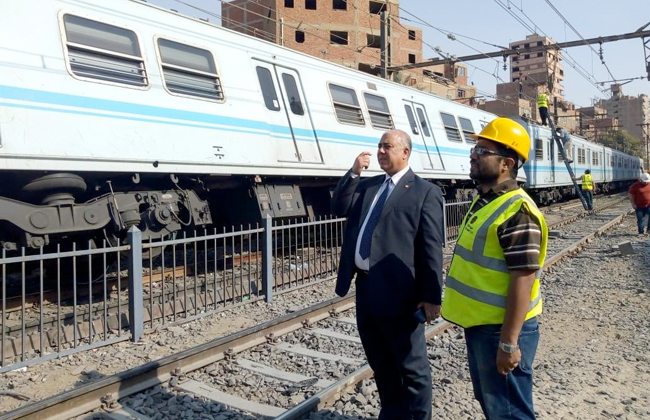 The Egyptian Company for Egyptian Management and Operation stated that two compartments detached from a metro train while it was moving from the al-Marg al-Qadema station into Ezzbet al-Nakhl station on Saturday.
No injuries among the passengers are reported, the company said.
Minister of Transportation Hesham Arafat formed a committee in order to study what caused the incident, which led to a traffic jam at the al-Marg-Helwan line.
Assistant Minister of Transportation Amr Shaet, the Company's Head Ali al-Fadali and several officials of the company went to al-Marg al-Qadema station to follow up maintenance work.
The company's official spokesperson Ahmed Abdel Hadi said that the maintenance squad is lifting up the two vehicles to return movement of metro trains in al-Marg-Helwan line.
The metro trains currently move in the two directions from Helwan station into al-Mataria station and they move in one direction from al-Matarya station to Ezzbet al-Nakh station, Abdel Hadi added.
Meanwhile, Head of the Public Transport Authority Rezk Ali has sent buses and mini-buses between al-Mataria and Ezzbet al-Nakhl stations to transport the metro passengers.
Edited translation from Al-Masry Al-Youm