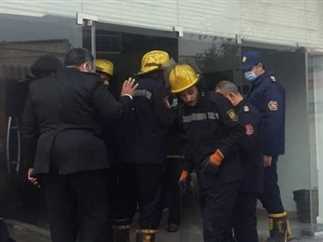 On Monday, Giza authorities investigated a fire breaking out in a coronavirus isolation room in a private hospital in Mohandessin where two elderly patients died and three others suffered smoke inhalation.
The fire was caused by a short circuit in a device.
Official sources said that the police arrested the hospital's administrative director over the incident.
Investigation authorities ordered the burial of the victims, aged about 70 years old, who died of suffocation.
The investigation officers of Agouza Police Station received a notification from the Giza task force that a fire broke out inside a private hospital on Ahmed Oraby Street in the Mohandessin neighborhood.
Security services, backed by four fire engines and an ambulance, moved immediately to the scene, and a security cordon was imposed to besiege the fire and prevent its spread.