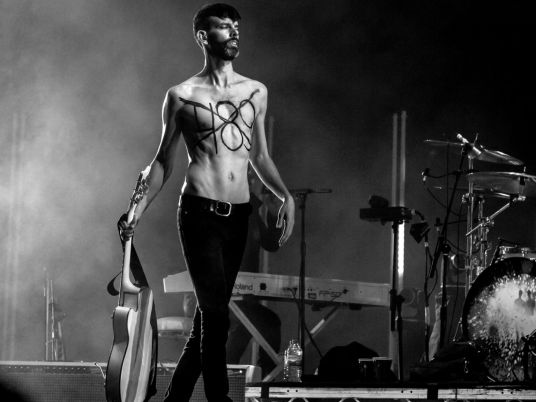 Two men in Morocco could go for jail for up to three years for standing too close together while taking pictures, reports
The Guardian
.
Earlier this month, the men, Mohsine, 25, and Lahcen, 38, were taking pictures near the famous minaret Hassan Tower in Rabat when authorities arrested them, suspecting by their proximity that they were homosexual.
The two are scheduled to go to trial Tuesday for violating Morocco's "public modesty" laws and could face from six months to three years in prison for violating article 489 of the penal code, which explicitly bans homosexuality.
Police records show the two men admitted being gay, says Aswat Collective, a LGBTQ activist group who has been monitoring the case, and though the Interior Ministry is accusing them of being linked to the topless FEMEN protesters who were arrested a day earlier, the men deny any connection.
"Their visit to the square of the Hassan tower was for pure touristic reasons and not to imitate anyone," Aswat added.
The mens' case was originally broadcasted on state-run
Al Aoula
, which released their names and pictures in an attempt to publicly shame them. Protesters soon descended upon the mens' houses, chanting gay slurs without any intervention from police, Aswat said.
Aswat and other activists have been advocating for the repeal of article 489. Earlier this month, Placebo guitarist-bassist Stefan Olsdal appeared shirtless during a concert in Rabat with the numbers 489 crossed out on his chest, as protest against the article that bans homosexuality.