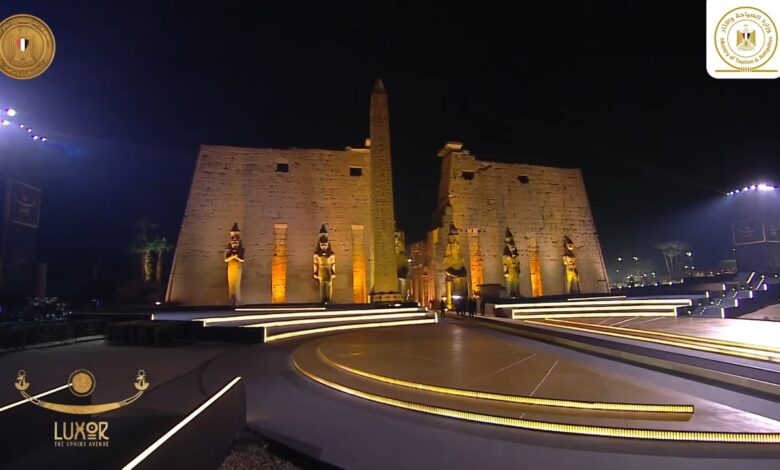 Egypt will end the year by hosting two major global fashion shows from some of the world's leading brands.
The Secretary-General of the Supreme Council of Antiquities, Mostafa Waziri, announced Monday that the international fashion house Stefano Ricci has chosen Egypt this year to celebrate its 50th anniversary in Luxor Governorate, alongside an international fashion show from Dior in the Giza Pyramids area.
"In December, the international fashion house Dior will conduct a fashion show in the pyramids area, and more than a thousand people will attend in Cairo hotels, and the major international channels will cover the event," Waziri explained during an interview with CBC satellite channel.
"There are 350 of the most prestigious people, who are coming on their private planes this month from all over the world, in addition to 40 journalists from the world's largest newspapers who will cover this event," he added.
"The whole world will witness these events and then see Egyptian civilization, and this will make the whole world talk about Egypt."
According to Forbes, "The group (of the brand) is run by founder, president and designer Stefano Ricci, together with his wife Claudia and his two sons, Niccolò (C.E.O.) and Filippo (Creative Director).
They are more committed than ever to bringing Italian fashion and lifestyle to the world, with over 65 boutiques internationally, including Flagship Stores in the capital cities throughout the world as well as 19 shop-in-shops."