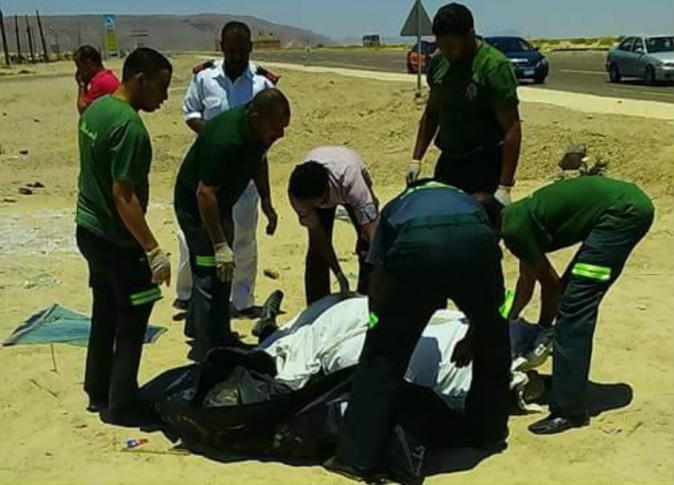 Two people were killed and 24 injured on Sunday morning in three separate road accidents in different parts of the country.
A truck carrying workers overturned on the Cairo-Fayoum Road, killing one person and injuring 11 others. Eight ambulances headed to the scene of the accident, according to the Egyptian Ambulance Organization (EAO) on Sunday.
The injured were transferred to Fayoum public hospital for treatment.
Meanwhile, EAO Chief Doctor Ahmed al-Ansary has called on citizens not to use trucks as a means of transporting people.
In other news, one person was killed, three others injured when a truck hit a minibus on the Suez-Ain-al-Sokhna Road.
Ambulances transferred the injured to Suez public hospital for treatment.
Suez Security Chief Magdy abdel Aal was notified of the accident, which appears to have been caused by speeding.
Medical source said that the injured, including one woman, are in a stable condition.
Another 10 people were injured early on Sunday as a bus left the road and hit a hillside on the Zaafarana-Ras Gharib Road. The bus was coming from Cairo toward Hurghada carrying 30 persons.
Ambulances transferred the injured to Ras Gharib hospital.
The injured included a policeman from Safaga traffic department and several other police and armed forces personnel.
Prosecutors have ordered traffic experts to draft a technical report on the accident.
Edited translation from Al-Masry Al-Youm