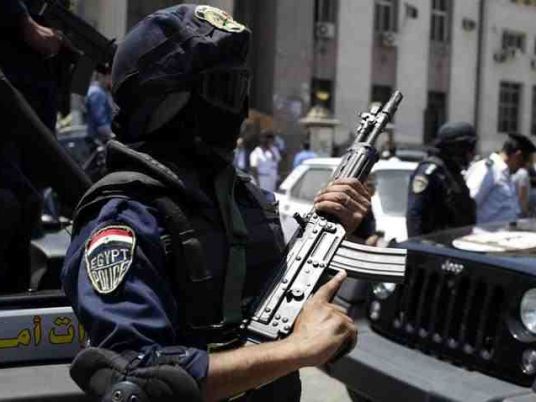 Two persons were killed and one injured on Sunday in Daqahliya province, in a shootout on the international road near Gamasa city.
Security sources said that three attackers opened fire at a security point near to Delta University, when the police shot back. The attackers tried to escape, but the police manage to shoot two of them, injuring the third. No policemen were injured.
Three guns and an ancient statue have been found in the attackers' car, according to the sources.
The two killed attackers, aged 36 and 30, have been transferred to Gamasa central hospital. The injured, aged 26, will be questioned by prosecution after he is treated in Damietta public hospital.
Increased security measures have imposed on the road, with obligatory searches of all passing vehicles.
Edited translation from Al-Masry Al-Youm