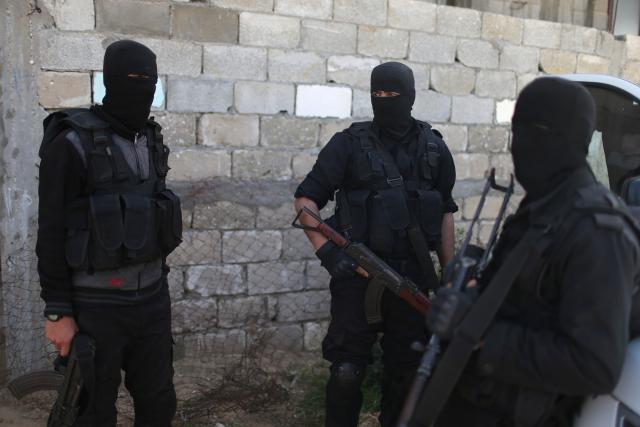 Hamas-run security forces in Gaza detained a main suspect in last week's assassination attempt against Palestinian Prime Minister Rami Hamdallah after a gunbattle on Thursday in which two security officers were killed, a security official said.
The suspect, who was not immediately identified, was wounded in the shootout with security forces that surrounded his hideout in the central Gaza Strip, the official said.
Two other gunmen were also detained, the official added.
Hamdallah and Palestinian security chief Majid Faraj's convoy was attacked by a roadside bomb in Gaza on March 13. They were uninjured.
Palestinian President Mahmoud Abbas on Monday blamed Hamas for the explosion. His remarks threatened reconciliation efforts to end a decade-old rift between his Fatah faction and the Islamist Hamas group that is dominant in Gaza.
Hamas had declared a $5,000 reward for anyone giving information about the suspect's whereabouts. It provided no immediate details on his alleged motive or of an affiliation to any militant group.
Abbas, who is based in the Israeli-occupied West Bank, has offered no evidence of the involvement of Hamas in the attempt against Hamdallah's life. But he said he did not trust Hamas to investigate the incident honestly and that there had been "zero" progress in the Egyptian-brokered reconciliation.
Hamas seized the Gaza Strip from forces loyal to Fatah in 2007.