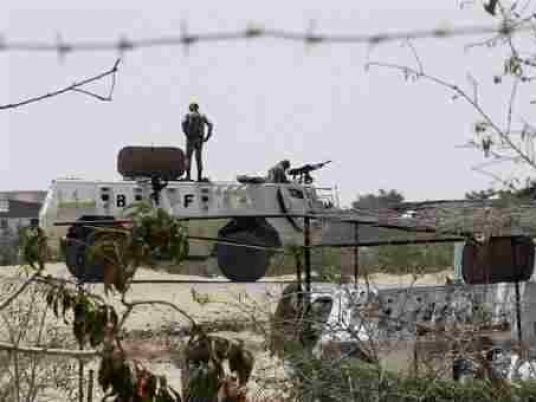 Two military personnel were injured in a roadside bomb explosion targeting an armored vehicle in Rafah, North Sinai, on Saturday.
Ahmed Mohamed el-Sayed, 21, suffered a broken arm and flesh wounds from shrapnel, and Mohammed Mostafa El-Baz , 21, attained a fracture to the left hand and shrapnel wounds.
The victims were rushed to al-Arish military hospital to receive the necessary treatment, while investigations into the incident were begun.
Confrontations between militants and the armed forces flared up in North Sinai following the ouster of President Mohamed Morsi in 2013. Egypt has announced since its engagement in a war against terrorism on the peninsula.
Security forces are often the target of ambushes, mortar attacks and roadside bomb attacks in the North Sinai governorate, with reports of attacks on security personnel and conscripts being a weekly occurrence.
Edited translation from Al-Masry Al-Youm