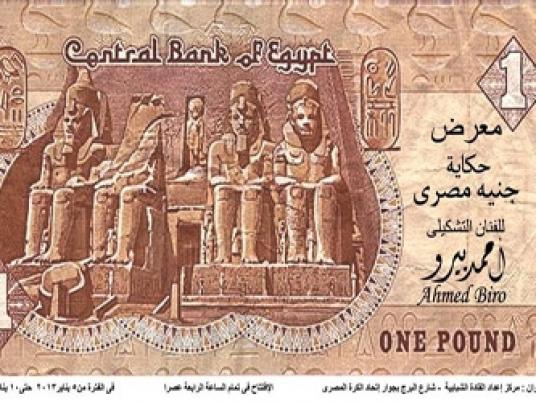 Two new censorship incidents were reported this past week. The first happened over the weekend, when Youth Minister Osama Yassin canceled an exhibition by Egyptian artist Ahmed Biro titled "The Story of the Egyptian Pound," which was to be held at a venue related to the ministry.
Biro's show was envisioned to tell the story of the Egyptian banknote through a series of paintings on wood on the occasion of the 114th anniversary of issuing the first one Egyptian pound banknote in 1899. The cancellation was because Yassin deemed the exhibit critical of the government's policy to float the Egyptian pound.
Biro, hence, moved his artwork to the Omlaty Association in Attaba in downtown Cairo.
The second incident took place at El Sawy Culture Wheel, when management refused to include political cartoons that poignantly criticized President Mohamed Morsy and members of Islamist political parties in its annual cartooning exhibition, "Harvest 2012." The decision brought about much disarray among artists and cultural activists.
The Egyptian Creativity Front called on all artists, musicians and actors to boycott El Sawy Culture Wheel as a response to repeated censorship cases at its venue. In turn, El Sawy's management — former MP and Constituent Assembly member Mohamed El Sawy, along with the exhibit's organizer, Tareq Zeyad — met with Egyptian Creativity Front members. The front issued a statement Sunday morning about the venue's apology for the incident and its decision to extend the exhibition by three more days for people to be able to see the cartoons, including those that had been previously censored.
This piece appears in Egypt Independent's weekly print edition.