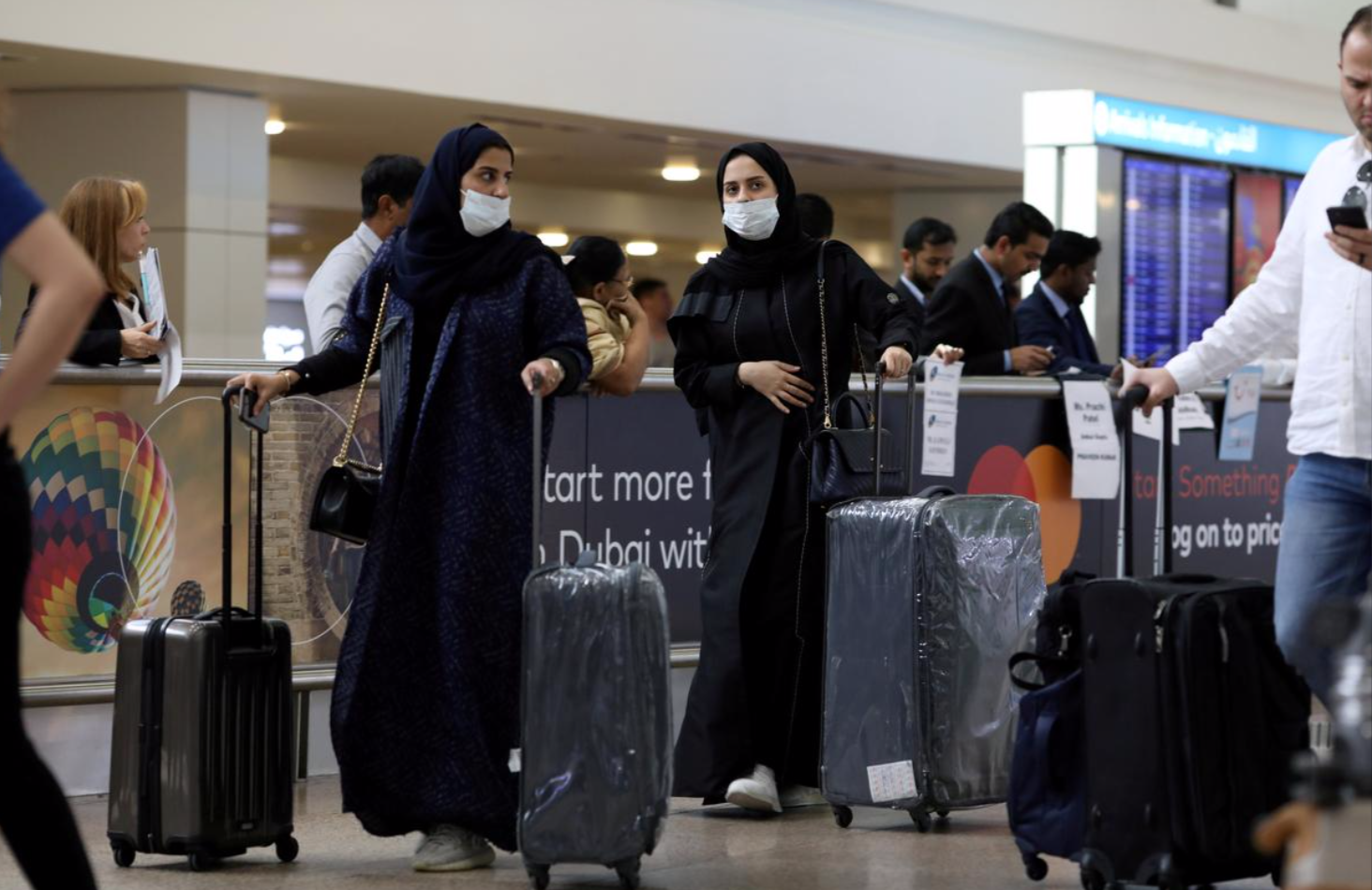 The Director General of the UAE General Civil Aviation Authority (GCAA) has denied recent reports that a decision was issued banning the entry of Egyptians or those traveling to the UAE from Egypt through intermediate points, amid efforts to counter the spread of coronavirus in one of the world's busiest international travel hubs. 
In statements to Emirati media, Seif al-Suwaidy called the rumors "baseless."
In a related context, Saif al-Dhahery, Director of National Crisis and Emergency Management Authority in the United Arab Emirates, confirmed that his country has taken precautionary measures against the spread of coronavirus, or COVID-19, which has infected nearly 100,000 people worldwide and killed over 3,000. 
During sessions of the second day of the International Government Communication Forum (IGCF) on Thursday, Dhahery said that due to coronavirus the UAE has resorted to remote education options, moving to close schools across the country for four weeks.
He added that efforts were underway for businesses and various other institutions to implement a policy allowing their employees to work from home, in an effort to stop the spread of COVID-19. 
Dhahery underlined the concept of "business continuity" during the meetings, which refers to an organization or company's ability to guarantee that operations and core business functions are not severely impacted by an emergency or other disaster.
He called on countries around the world to turn to similar strategies ensure that businesses continue to operate as normally as possible while measures are undertaken to slow down the spread of coronavirus.
The UAE has confirmed 27 cases of coronavirus so far, according to Financial Times, with over 3,000 cases having been reported across the Middle East. 
Egypt confirmed its third case of coronavirus on Thursday — an Egyptian national who had recently returned to the country from Serbia and transited in France.
Italy, where schools have also been shut, has confirmed 148 deaths from coronavirus, the highest number outside China, while Iran has recorded 107 deaths.
Meanwhile, Egypt's Cabinet spokesperson Nader Saad denied on Monday reports that Kuwait had stopped issuing visas for Egyptians as part of measures to stop the spread of coronavirus.
During a phone-in with Ahmed Moussa's TV show "Ala Massoulity" (By My Responsibility), on the privately-owned satellite channel Sada al-Balad, Saad added that the cabinet contacted the Kuwaiti ambassador in Egypt Mohamed Saleh al-Thawikh, who denied any decision suspending the issuance of visas to Egyptians.
Kuwait's Al-Qabas newspaper reported on Sunday local security sources saying that Kuwait's Interior Ministry had suspended issuing entry visas for Egyptian nationals until further notice, as part of precautionary measures to stop the spread of the virus.
Edited translation from Al-Masry Al-Youm
Image: Travelers wear masks at Dubai International Airport, after the UAE's Ministry of Health and Community Prevention confirmed the country's first case of coronavirus, in Dubai, United Arab Emirates January 29, 2020. REUTERS/Christopher Pike/