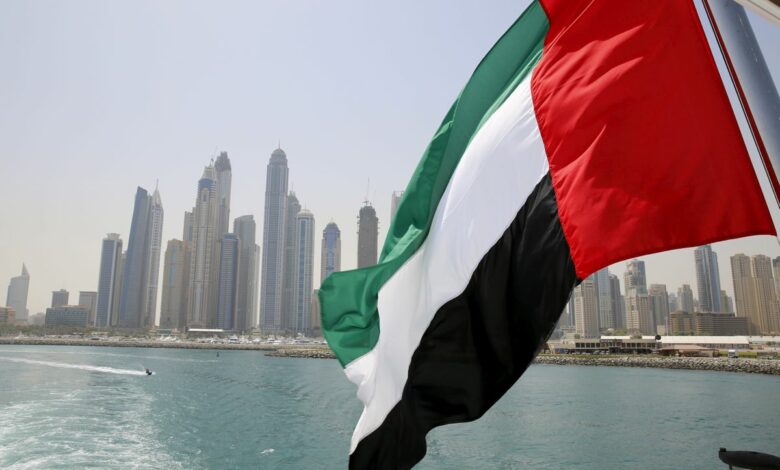 The UAE hs recently inaugurated in Abu Dhabi the multi-faith Abrahamic Family House which includes three places of worship, a mosque, a church and a synagogue.
The place is scheduled to start receiving visitors on March 1.
The UAE Deputy Prime Minister and Minister of the Interior, Sheikh Saif bin Zayed Al Nahyan, and the UAE Minister of Tolerance and Coexistence, Sheikh Nahyan bin Mubarak, inaugurated the Abrahamic Family House to be a new beacon of dialogue and knowledge and a cultural edifice in Abu Dhabi, Emirates News Agency (WAM) reported on Friday.
WAM quoted Mohamed Khalifa Al Mubarak, President of the Abrahamic Family House, as saying, "The Abrahamic Family House is symbolic of the UAE's long-standing values of mutual respect and peaceful coexistence – values embodied by our Founding Father, the late Sheikh Zayed.
The centre will be a platform for learning and dialogue, a model of coexistence set against the backdrop of the multiculturalism and diversity of our nation: where more than 200 nationalities live peacefully side-by-side."
"We hope that the Abrahamic Family House will inspire youth everywhere, as we highlight our common humanity and work towards the creation of a more peaceful world for generations to come," he added.
The Abrahamic Family House reflects the UAE's vision and values for the convergence of humanity, dialogue of cultures, and the diversity that characterizes the UAE, which devotes its efforts to promoting peaceful coexistence for future generations.
It will also be drawing inspiration from the principles of the Document on Human Fraternity for World Peace and Living Together signed by Pope Francis the Pope of the Catholic Church, and Egypt's Al-Azhar Grand Sheikh Ahmed Al-Tayeb in Abu Dhabi in 2019.
The three places of worship are equal size and stature to reflect the three different religions. It is designed by the international architect, David Adjaye, to embody the common denominators between the three Abrahamic religions through their general external dimensions, with the use of architectural and individual symbols that characterize each architectural style of each religion.
Each of the dedicated houses of worship, the Eminence Ahmed al-Tayeb Mosque, His Holiness Francis Church, and Moses Ben Maimon Synagogue takes the form of a cube that is 30 metres deep, 30 metres wide, and 30 metres tall.
The mosque faces towards Mecca, the church faces towards the east, while the synagogue faces toward Jerusalem.
It also includes a forum, an exhibition and a garden. The forum provides a platform for open dialogue and the exchange of knowledge, expertise and experiences between the Abrahamic religions.