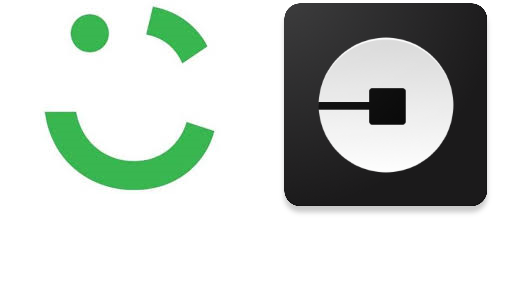 Uber, the company behind the world's most-used ride-sharing app, is considering acquiring its biggest competitor in the Middle-East, Careem, senior Uber sources told Bloomberg on Monday.
However, according to Reuters, neither company made a final decision on the buyout, and there are rumors that it may not go through.
Bloomberg first reported that the companies were considering a merger in the Middle East in July, to save themselves the expenses of competition.
Earlier this month, rumors surfaced that a contract for Uber to purchase Careem's shares had already been signed, solidifying the merger.
The rumors led the Egyptian Competitive Authority (ECA) to warn the two companies against signing contracts which would violate national competition laws.
However, on Saturday, Uber's General Manager in Egypt Abdel Latif Waked denied to Al-Masry Al-Youm that there were talks about a merger between the companies to his knowledge, let alone a contract.
Uber's current net worth is 5.9 billion USD, while Careem hit 1.2 billion USD in 2017.
Both companies have attained financial success in Egypt. Since the introduction of Uber in 2014, as well as Careem, so many customers were attracted by the companies that in 2016, Egyptians taxi businesses filed a lawsuit against both companies, for stealing customers while operating without a license.
Meanwhile, Uber and Careem have largely been welcomed by consumers, not least because they are seen to provide more safety, properly regulated fees, and greater cleanliness. Regular taxi drivers are often accused of scamming their customers by propping up prices or using hacked taxi meters.
In March 2017, a legal case was filed by drivers of the regular white taxis, commonly seen across Cairo, who called on authorities to ban both companies.
The parties involved in the case were Uber and Careem on one side, against Egypt's Prime Minister and the Ministers of Transportation, Interior, and Finance. Those in favor of banning the apps argued that it was illegal to solicit a fee from customers when driving a privately-owned vehicle not registered as a taxi.
The case also argued that Uber and Careem had not been operating under any law regulating its practices, while regular taxi drivers were disadvantaged by needing to follow the law. The case also alleged that Uber and Careem drivers do not pay taxes, as regular taxi drivers supposedly do.
Using the GPS tracking system by Uber and Careem drivers also violates the law, the case claimed.