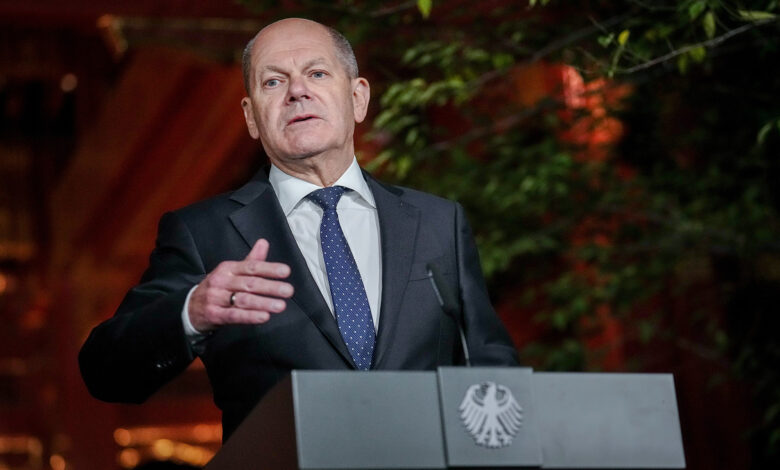 German Chancellor Olaf Scholz has called on Chinese President Xi Jinping to help stop Russian President Vladimir Putin's war in Ukraine.
"I told President (Xi) that it is important for China to use its influence on Russia," Scholz told reporters at a press conference in Beijing. He said he told Xi that China is "a great country" and urged for it to take responsibility for peace in the world.
"Russia must immediately stop the attacks, under which the civilian population is suffering daily, and withdraw from Ukraine," Scholz said.
Scholz said he and Xi also discussed nuclear warnings from the Kremlin.
"President Xi and I agree that nuclear threats are not acceptable and dangerous. By using nuclear weapons, Russia would be crossing a line that the international community has drawn together," Scholz said.