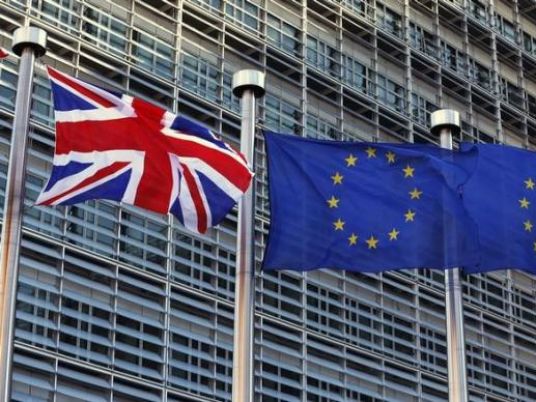 As Britain's banks brace for a "hard Brexit" that could sever their links with the EU market, they are changing lobbying strategy and focusing efforts on eurosceptic cabinet ministers to try to secure a transitional period for their industry.
Since Britons voted in June to leave the bloc, banks have held a series of meetings with the finance ministry but have had few formal talks with the government departments dealing with Brexit, led by eurosceptics David Davis and Liam Fox, according to several senior sources in the financial services industry.
This is changing as executives increasingly fear Britain is heading for a clean break with the EU in a drive headed by ardent Leave campaigners Davis and Fox, rather than a "soft Brexit" that would see it retain some access to the single market — an outcome backed by finance minister Philip Hammond.
The sources said they were working to set up meetings in the coming weeks with the government departments led by Davis — the secretary of state for exiting the European Union — and Fox, the international trade secretary.
Banks — which have relied on "passporting" rights to sell their services across the EU — are seeking a buffer period of up to five years after Britain's exit from the European Union to allow them to adjust their businesses, saying this would help avoid a big shock to financial markets.
The urgency for talks with the eurosceptic ministers has increased after Prime Minister Theresa May said on Sunday that she would trigger the process to leave the European Union by the end of March. She also signaled that curbing immigration from the EU would take precedence over single market access in the divorce negotiations with Brussels.
One senior executive in London's financial sector said they had spoken with Davis on the phone, and had a formal meeting planned with him in the coming weeks.
"We have spent too long preaching to the converted," the executive said of talks with the Treasury. "We are losing the argument. In the last few weeks the government position seems to be moving towards a hard Brexit."
A senior banker also said they were planning to hold their first talks with Davis's department later this month.
A spokesman for Davis, who will lead Britain's Brexit negotiations with the EU, declined to comment.
The scale of the bankers' task was underlined on Tuesday when the minister said there would be no separate deal for the financial services industry, denting hopes of a transition arrangement. "This is about trying to get the best for the entire country," he said at the ruling Conservative Party's conference. "We're not going to float London off."
Earlier in the day, he said Britain would negotiate an EU exit deal that resolved concerns in London's financial sector about passporting rights.
A spokeswoman for Fox, who is part of the negotiating team and will also seek to broker non-EU trade deals, said the minister wanted a deal that allowed British companies to trade with the single market.
Bankers skeptical
Hammond, who had campaigned to remain in the EU, has shown his support for London's financial services since he took over as finance minister in July, saying he will push to retain access to the single market for an industry that generates about a tenth of Britain economic output.
But the finance ministry — or Treasury — is less powerful than in previous governments because May is relying more on aides, and Davis and Fox are assuming greater influence in the talks to leave the EU, according to government officials.
Following May's announcement at the weekend, Britain's major financial industry trade groups, including TheCityUK and British Bankers' Association, called on the government to push for a buffer deal to avoid disruption to financial markets.
"What firms in the financial and related professional services industry will want to see as early as possible is an agreed and secured transitional period to help ensure financial stability," said Miles Celic, chief executive of TheCityUK.
Bankers in private, though, are skeptical that the industry will be allowed up to five further years to arrange their affairs, on top of the two-year period that will be triggered when Britain starts the process to leave the EU.
They said any such deal would need to be in place by the time Britain triggered the exit process next year, to prevent banks shifting staff and operations out of Britain because they feared losing access to sell services freely across Europe.
Bankers and lawyers said that was unlikely to happen because EU members have said no talks about any exemptions or concessions — even temporary, as envisaged by a transitional deal — can begin until Britain has formally applied to leave.

Trade-off
Such arrangements have also never been negotiated before and would raise complex issues, such as whether Britain is legally inside or outside the EU during a transition period.
"It seems positively impossible that we will get an agreement on this," said one person involved in the talks.
Much of the negotiations between London and Brussels are expected to boil down to a trade-off between Britain's controls on immigration and its access to the EU single market.
Davis and Fox are perceived in the financial services industry as being less sympathetic to its situation because of their insistence that Britain must take control of its borders.
Davis said last month that it was "very improbable" Britain would retain membership of the single market.
"It does make you despair," said a senior executive at one of Britain's largest banks, referring to Davis's comments on the single market. "Is he going to be a champion of one of our only world-class industries? I am not sure he is."