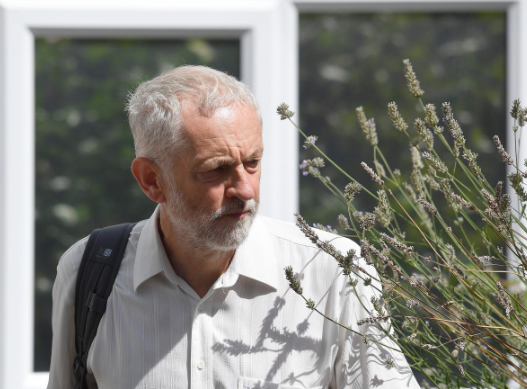 (Reuters) – A furor over alleged anti-semitism in Britain's main opposition party widened on Monday when Israeli Prime Minister Benjamin Netanyahu and Labour Party leader Jeremy Corbyn exchanged accusations on Twitter over Israeli-Palestinian bloodshed.
Labour has been wrestling accusations of anti-semitism for months, and Corbyn has previously apologized for what he has described as "pockets" of anti-semitism in the organization.
Britain's right-leaning Daily Mail on Friday reported that Corbyn, on a visit to Tunisia in 2014, had laid a wreath at the graves of members of a Palestinian group that killed 11 Israeli athletes and a German policeman at the 1972 Munich Olympics.
It said the cemetery houses a memorial to the dozens killed in the 1985 Israeli bombing of the Palestine Liberation Organisation headquarters in exile in Tunis, as well as the graves of members of Black September, a PLO splinter group that carried out the Munich attack.
It published a photograph it said showed Corbyn standing near the graves of Black September members.