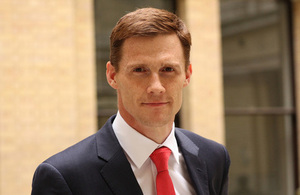 The British Ambassador to Cairo, John Casson, said that the British government disapproves of the US  decision preclaiming Jerusalem as the capital of Israel, and the relocation of the US embassy to Jerusalem.
He emohasized that the British government objects to the move, "We disagree, and this decision will not help achieve peace," Casson stated.
Casson's statements came in his participation in a lecture entitled 'Europe's Future', which took place on Wednesday inside the Faculty of International Affairs and Public Policy of the American University in Cairo.
He further confirmed the British government will not move its embassy in Israel to Jerusalem and that it will stay in Tel Aviv, saying that East Jerusalem is Palestinian land, and the two-state solution must be pursued to protect Palestinian rights.