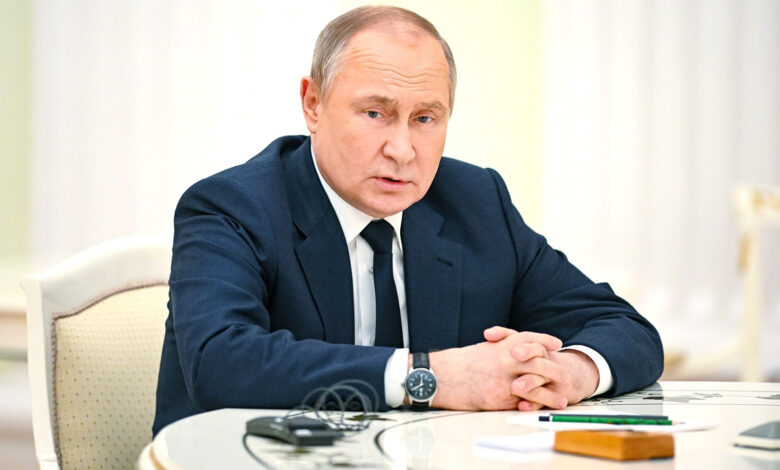 Ukrainian President Volodymyr Zelensky on Thursday signed a decree imposing personal sanctions against Russian President Vladimir Putin, according to a presidential decree.
Zelensky also announced sanctions targeting Kremlin spokesman Dmitry Peskov, Russian Prime Minister Mikhail Mishustin and his deputies, all ministers, and Secretary of the Security Council of Russia Nikolai Patrushev.
The newly introduced restrictions include blocking assets, banning entry to Ukraine, and the cancellation or suspension of licenses and permits, according to the decree. The sanctions are being imposed indefinitely.