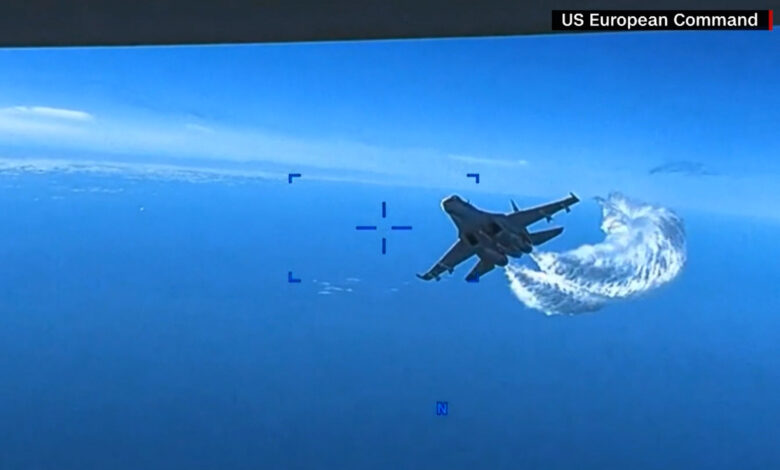 Ukrainian anti-aircraft missile units have shot down a Russian Su-24M bomber near the eastern city of Bakhmut, Ukraine's Defense Ministry said Wednesday.
The aircraft was destroyed around 1:30 p.m. local time Tuesday, the ministry said.
CNN cannot independently verify the claim.
The report comes as Ukraine's Deputy Defense Minister, Hanna Maliar, said the country will defend Bakhmut "as long as we need it in terms of military defense tasks."
"We are defending Bakhmut as devotedly as any other settlement. The use of our forces and means is determined not by political expediency, but by the resources needed to repel the enemy and perform combat missions in this area," Maliar said on Telegram. "The battle for Bakhmut is not an apocalypse. This is another heroic page in the war against the Russian Federation by the powerful Ukrainian army."
Frontline situation: Russian forces control access to both Bakhmut and the nearby town of Avdiivka on three sides. They have made marginal gains in recent weeks but have been unable to encircle Ukrainian troops in either place. Most of the eastern front lines have changed little in the first three months of the year.