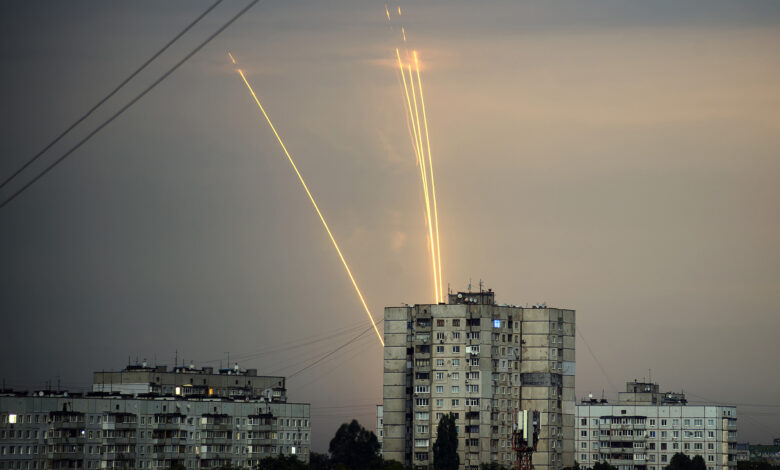 Russia flew Su-34 fighter jets in Belarussian airspace to launch missiles on the Ukrainian city of Zhytomyr, a major transportation hub that links to the capital Kyiv, the Ukrainian Air Force said.
The strike on the northern city Tuesday damaged an airfield and surrounding infrastructure, officials said, adding that Russia had also used Kh-59 tactical land-attack missiles.
Elsewhere in the northern and eastern regions of the country, fighting raged as Russian forces focused on taking territories still under Ukrainian control. Ukrainian officials reported shelling in multiple cities including Sloviansk and Kramatorsk.
The city of Kharkiv, the country's second largest, was also targeted.
"In the Bohorodychne district, enemy tried to conduct an offensive battle, was unsuccessful, and withdrew. Fighting continues near Mazanivka and Novodmytrivka," the military's General Staff said. "The enemy was conducting aerial reconnaissance in the Kramatorsk area. Near Spirne, the invaders decided to go on the offensive, suffered losses and retreated."
The General Staff added that Russian forces had also been trying to take control of the Donetsk town of Bakhmut but Ukrainian forces continue to hold it, despite air and missile strikes, and intense shelling.
"[Russia] led offensive and assault actions near Zalizne, Shumy and Zaitseve, was unsuccessful, withdrew," the General Staff said. "Fighting continues in the Soledar and Bakhmutske districts."