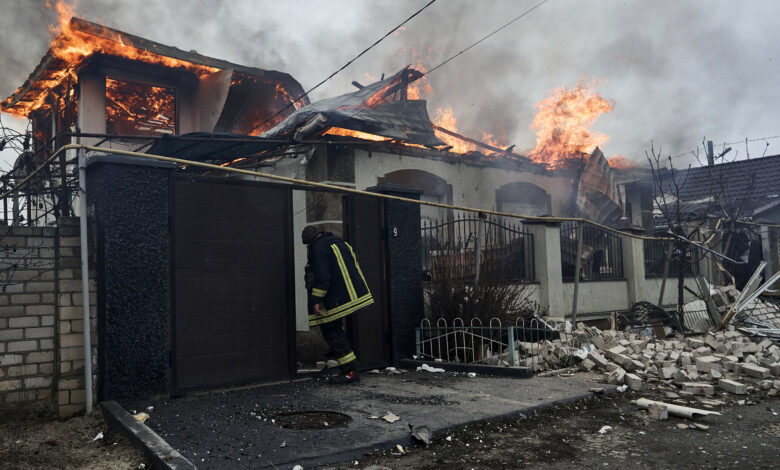 Ukraine has said that Kramatorsk and Kherson were shelled head of the unilateral Russian Christmas ceasefire on Friday.
Russian President Vladimir Putin ordered a 36-hour unilateral ceasefire in Ukraine from Friday until Saturday but the move was rejected by Kyiv and dismissed as "hypocrisy." The US has also expressed skepticism about Putin's intentions.
Kyrylo Tymoshenko, deputy head of the presidency of Ukraine, said on Telegram that in Kramatorsk, eastern Ukraine, "occupants hit the city twice with rockets. A private residential building was hit."
In a separate post, before the unilateral ceasefire went into place, "at least 4 explosions were recorded" in Kherson, southern Ukraine. "A house in the private sector was burning next to the shelled fire station."
He added that there were dead and wounded in Kherson, but did not provide a number.
Moscow's unilateral ceasefire was meant to go into effect from 12 p.m. (4 a.m. ET) Friday until midnight (9 p.m. ET) Saturday.