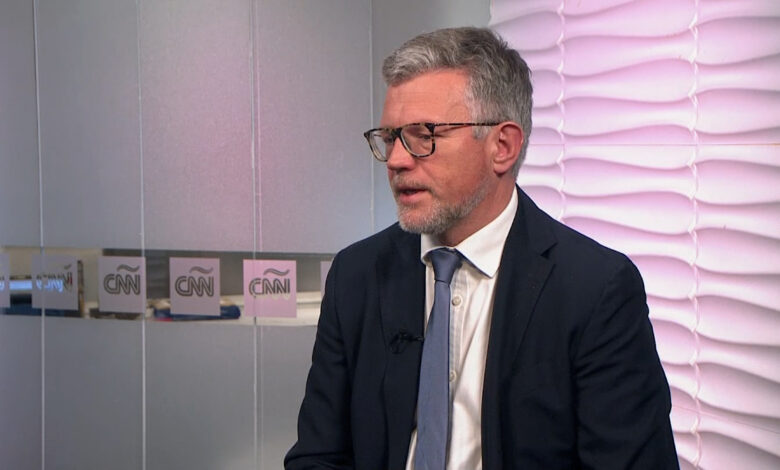 Ukraine's Deputy Foreign Minister Andriy Melnyk on Tuesday urged Mexico to drop its neutral stance and support Kyiv in its war against Moscow.
"This country remains more or less neutral. We would need more support. I'm speaking now at least about military help," Melnyk told CNNE in an interview in Mexico on Tuesday.
"We hope that the Mexican society, the Mexican people, and foremost the government in this country, would slowly change the discourse … we need more support," he said.
While Mexican President Andrés Manuel López Obrador has previously called for a peaceful solution to the conflict, he has also said the country wishes to remain neutral and would not impose economic sanctions on Russia.
"Regional leadership": Melnyk on Tuesday said Mexico can also provide humanitarian, medical and economic support to Ukraine.
"Send doctors to Ukraine, send some mobile hospitals, show your flag … Ukrainians will remember this help forever," he said.
Melnyk added that any Mexican support for Ukraine would be significant given the country's regional leadership across Latin America. "We expect a leadership position of this country," he said.
He also said Ukraine's request for help is a "valid expectation" given Mexico's history with colonialism. Russia's war against Ukraine is a "modern colonial war," Melnyk said.
"Show the beautiful Mexican flag on the territories that were liberated recently," he said.