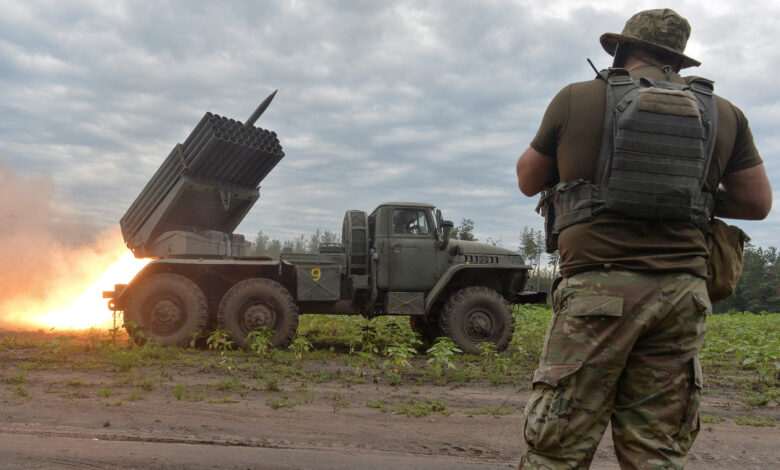 As Russia and Ukraine blame each other for recent rocket and missile attacks close to the Zaporizhzhia nuclear power plant, the head of Ukraine's state nuclear energy company says one strike Sunday was close to the processed fuel storage area.
Petro Kotin, Chair of Energoatom, said on Ukrainian television: "This is very dangerous, because the rockets hit 10 to 20 meters away from the storage, but if they had hit the containers with the processed fuel, it would be a radiation accident."
Kotin suggested that if one container was hit "it will be a local accident on the territory of the plant and nearby territory. If its 2-3 containers — the affected area will increase."
Kotin also said that during the shelling communication lines between the nuclear plant and the hydro-electric power plant and the Ukrainian energy system had been ruptured.
"As of now Zaporizhzhia NPP is only connected to the Ukrainian energy system with just one communication line. If all the lines are damaged, the plant will transfer to the so-called "black-out" mode, meaning become completely de-energized. And this situation will be very dangerous for keeping fuel in nuclear reactors in a safe condition."
Kotin said that Russian forces must be expelled from the plant and a demilitarized zone should be created on the territory of the plant.
"Since the beginning of the occupation we were saying that а security mission of peacekeepers should be present there, including the IAEA experts and other security organisations. The presence of peacekeepers in this zone and giving them the control of the plant first and then giving back the control to the Ukrainian side would have solved the problem."
Kotin repeated Ukrainian claims that Russia had moved weapons into the plant's power units. "There are 14 units of heavy military equipment in the first power unit. There are 6 vehicles in the second engine room and we don't know what is inside those vehicles. There's heavy weaponry as well."
He also claimed that Russian troops had occupied all the shelters at the power plant and workers had nowhere to go when shelling occurred.