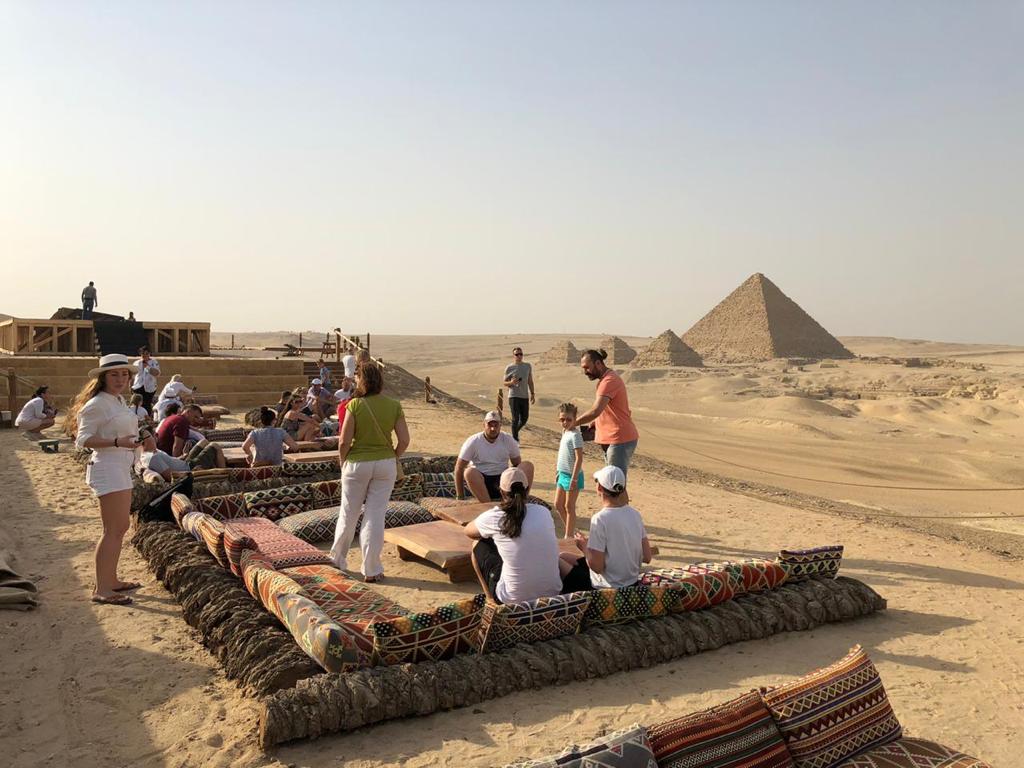 The head of the international tourism sector at the Tourism Promotion Authority Maged Abu Sedira said during a meeting between the Tourism Promotion Authority and a number of tour operators and representatives of tourism companies in the Ukrainian market that Ukraine is one of the biggest countries exporting tourism to Egypt.
Abu Sedira explained that it is also the first market that resumed its flights and saw large tourist flow rates after opening the international tourism movement and foreign flights to Egypt since July 2020.

The meeting discussed ways and mechanisms of promoting the Egyptian destination in the Ukrainian market.
Abu Sedira explained that a number of introductory trips were organized for several Ukrainian bloggers and influencers, who enjoy a large number of followers on various social media platforms and have visited various archaeological sites in Egypt.
Their visits were documented on online platforms as promotional tools, he said.
An introductory trip was also organized for a media delegation of representatives of the largest and most important newspapers specialized in tourism, and television and media channels in Ukraine, during which the precautionary measures were applied at various Egyptian airports, hotels, restaurants, and tourist destinations were highlighted, Abu Sedira said.