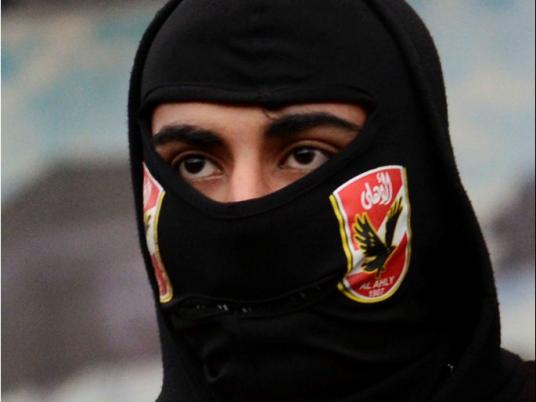 Hundreds of Ultras Ahlawy staged protests on Monday outside the Alexandria Security Directorate, a few days before the scheduled verdict in the case of the Port Said Stadium massacre that left 74 dead and hundreds injured.
"We are giving the authorities a final warning," said Mohamed Ali, the group leader. "We know what to do if the trial is manipulated."
Similar protests were also organized Monday evening in front of the Suez Governorate headquarters, after dozens of Ultras marched the streets of the city. They demanded revenge for the Port Said martyrs. Security forces intensified their presence around the building.
In Port Said, thousands of the rival Al-Masry Ultras besieged the city's prison, threatening to start a sit-in to prevent authorities from transferring the defendants to Cairo to hear the verdict.
Public prosecution spokesperson Hassan Yassin told Al-Masry Al-Youm that Prosecutor General Talaat Abdallah has given new evidence in the case to Port Said Criminal Court, which is overseeing the trial
"It's up to the court to accept the new evidence," Yassin said, adding that the evidence in question is based on a report from the fact-finding committee formed to investigate the violent clashes that took place after the 25 January revolution.
More than 72 Ahly fans were murdered in a match between Ahly Club football team and Al-Masry Club team in Port Said on 1 February 2012, after Masry fans stormed the pitch and attacked their rivals.
Seventy-five defendants were charged over their alleged involvement in the rampage.
Port Said Criminal Court began hearing the case on 17 April, convening at the Police Academy in Cairo due to security concerns. The court is expected to issue its verdict in the case on Saturday 26 January.
Edited translation from Al-Masry Al-Youm