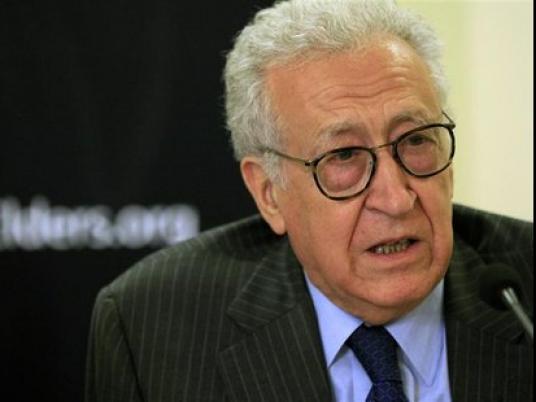 Arab League and United Nations envoy to Syria Lakhdar Brahimi arrived in Cairo from Kuwait Tuesday to discuss developments in Syria with Egyptian officials.
Sources in the delegation that received Brahimi said that he would meet with Egyptian government and Arab League officials, as well as with UN Secretary General Ban Ki-moon.
Brahimi will also meet with Syrian opposition figures, including Moaz al-Khatib, president of the Syrian National Coalition for Revolutionary and Opposition Forces, to discuss recent developments and next steps.
The visit comes as part of Brahimi's regional trip, which included stops in Kuwait and the UAE to discuss the situation in Syria.