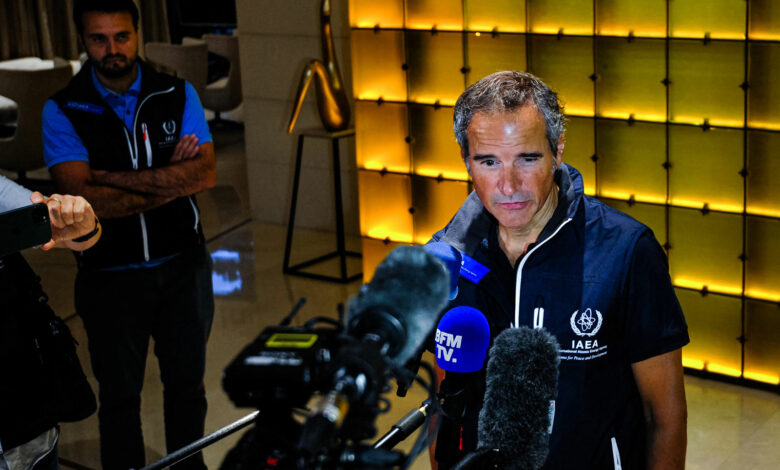 A team of United Nations nuclear inspectors has left Kyiv to travel to the Russian-occupied Zaporizhzhia nuclear power plant in southeastern Ukraine, the delegation's leader Rafael Grossi told reporters Wednesday.
"After six months of efforts, the International Atomic Energy Agency (IAEA) is moving into the Zaporizhzhia nuclear power plant," said Grossi, director general of the organization.
"As you know, we have a very important task there to perform: to assess the situation, to help stabilize the situation as much as we can. I am very conscious of the relevance of this moment. We are ready, the IAEA is ready."
Grossi is leading a delegation of 14 experts to inspect the facility as fears mount over a potential nuclear accident amid recent shelling in the area.
"We are going to a warzone, to occupied territory. This requires explicit guarantees not only from the Russian Federation but also from the Republic of Ukraine. And we have been able to secure that," he said.