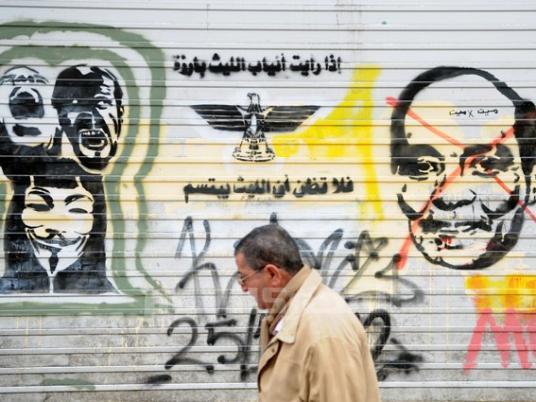 Hundreds of students from Cairo, Ain Shams and Al-Azhar universities started a march toward the Defense Ministry on Tuesday to call on the military to transfer power to civilians.
Students from Ain Shams, the April 6th Youth Movement, the Popular Campaign to Support Mohamed ElBaradei for the presidency and other student groups called for the protest.
The military meanwhile set up barriers of barbed wire in the streets around the Defense Ministry, according to state-run newspaper Al-Ahram.
Chanting against the rule of the military, the students raised a picture of Alaa Abdel Hady, a student from Ain Shams University's Faculty of Medicine who died in protests at the Cabinet of Ministers in November.
A few minutes before the march, dozens of students from Ain Shams University staged a protest in front of the Faculty of Law, where a seminar in which army leaders were participating was held.
Earlier, Cairo University students forced the faculty of Dar Aloloum to cancel a panel discussion on the transitional period after students objected the presence of two members of the Supreme Council of the Armed Forces as speakers.
On Monday, students at Helwan University chanted anti-SCAF slogans at military general who was a guest speaker at the university.