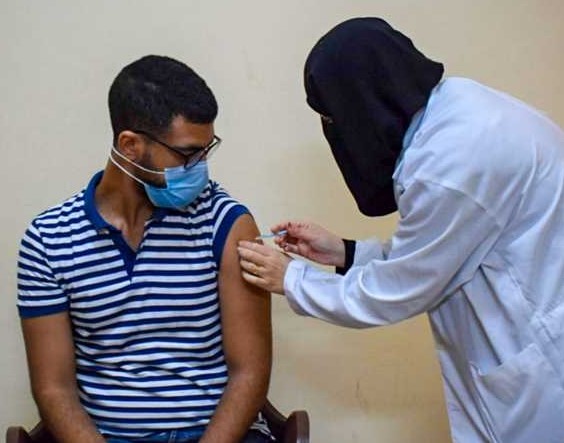 Prime Minister Mostafa Madbouly stressed the need to fully comply with the decisions of the Higher Committee for the Management of the Coronavirus Crisis.
This means that there will be a ban for unvaccinated employees from entering their workplaces at government facilities, unvaccinated university students from entering universities as of November 15, as well as banning unvaccinated citizens from entering any government facility as of December 1.
During the cabinet meeting which was held on Wednesday, headed by Prime Minister Mostafa Madbouly and Minister of Higher Education and Higher Research and Acting Minister of Health Khaled Abdel Ghafar; the latest developments on the crisis, locally and internationally were discussed. 
Abdel Ghaffar stated that the total number of those who received the vaccine amounted to 27,485,140 for first dose, and 14,454,652 for second dose. He pointed out that the total dose consumption was 41,939.792.
Abdel Ghaffar reviewed the developments of the "Together, We Stay Assured" campaign' and found that fourteen vaccination centers were provided at exchange metro stations and high-density stations, while nearly 482,000 people were vaccinated through this campaign in coordination with political parties in 27 governorates.
The minister said that the number of vaccination centers will be expanded to include all metro stations of the three metro lines, in addition to train stations and malls.