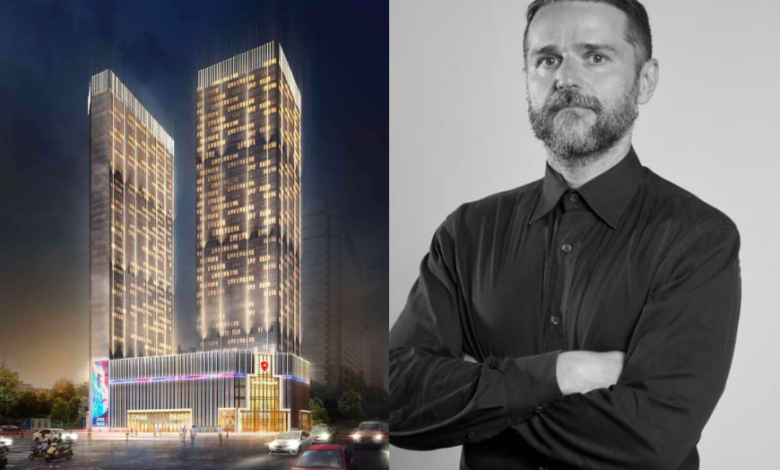 Italy's second-most populous city Milano is home to the remarkable Studio Marco Piva, an architectural design firm aiming to foster innovation and creativity that leave behind a powerful impact.
Its goal? Create urban plans that align not only with environmental harmony but also compliment and respect their local heritage of its surroundings. A diverse, talented team of architects, designers and engineers from around the world have come together to work on projects involving construction technologies, socio-economic research.
For their long and storied work in creating unique works of architecture/artwork, the studio has won up to 50 awards – the latest being the "Wallpaper* Design Awards" of 2021.
Here's a look at some of the many incredible things the studio has been cooking up – followed by an exclusive interview with the studio's very own CEO, Armando Bruno: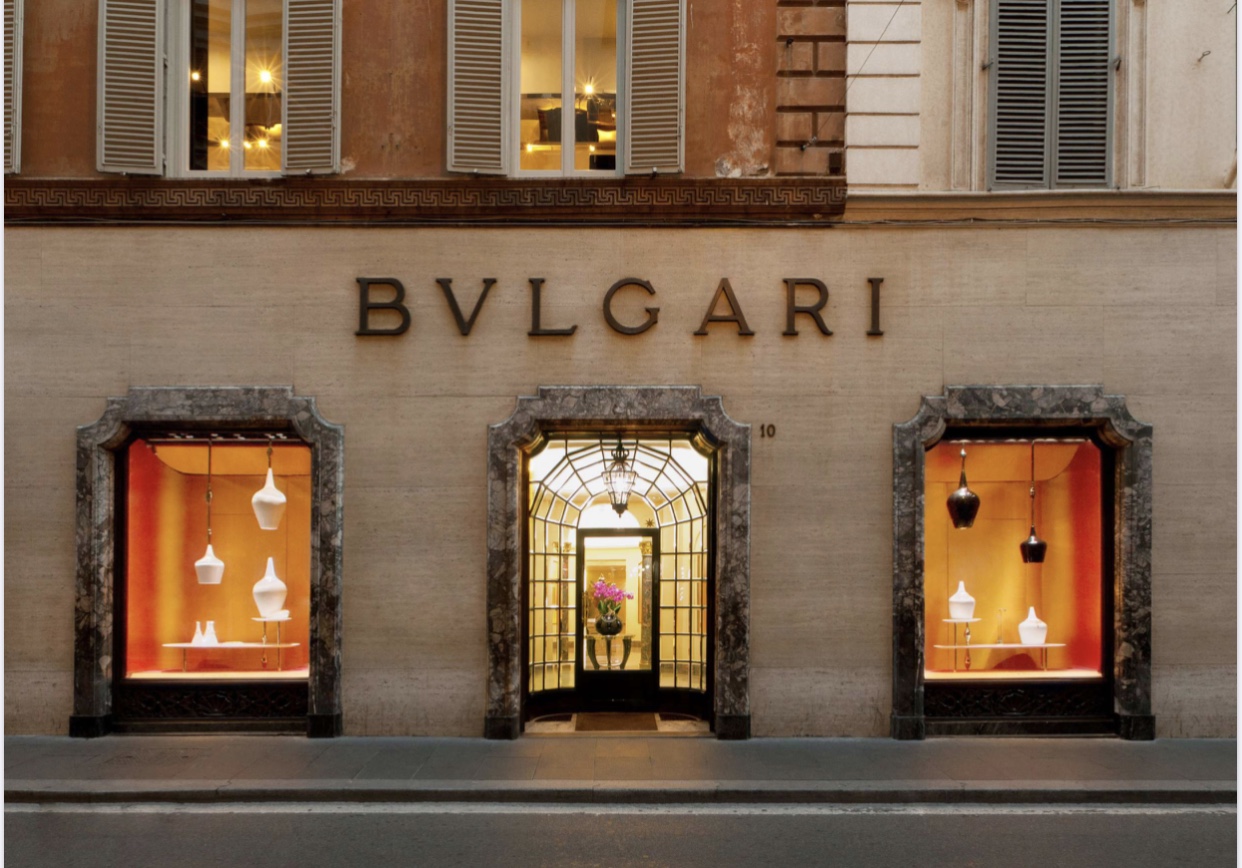 "Dancing Sails" – A fantastic fusion of ship-building and architecture:

Sailing boats are more than just a means to get across the sea – they can also influence dynamic works of architecture, with Studio Marco Piva having combined ship-building and architecture with the aim of creating three incredible buildings that look just like the sails of a ship.
Set in China's Suzhou, the studio picked the location as part of the project's broader theme of water due to the city's proximity to the capital of Shanghai, where the Yangtze River that nourishes China flows into the nation's third largest lake.
The areas surrounding this unique urban project have been also taken into consideration, with the studio establishing green areas, parks, public spaces, residential towers and commercial activity areas.
Different Spaces for "Mixed-use":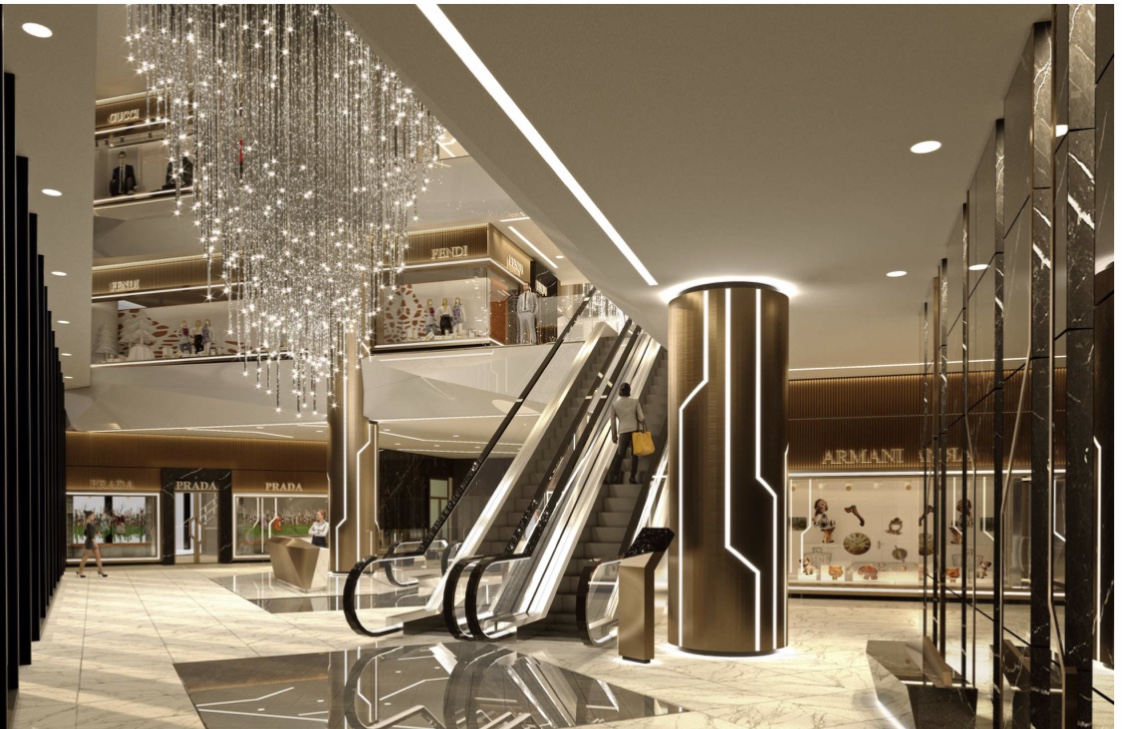 Certain buildings such as malls can perform multiple functions, hosting a diversity of spaces for different services -a concept the studio is playing with through its unique "Mixed-Use" projects.
Here, the studio has deftly combined urban plans for residential, commercial, cultural, institutional and entertainment areas into one space – a place where people can sustainably work and relax all at the same time.
Quality living spaces:
What goes into creating a living space? It's more than just building homes – the studio's urban planning also takes into consideration the needs of the client, the final users and above all the complex history and social needs of the area.
The creation of a community is no easy task, but it's one the studio is up for. Through carefully studying architecture, the studio's spaces dynamically adapt to modern needs through careful research on interior design and a strong consideration for the environment.
Unique luxury villas:
Creative people need to live in creative areas.
That's the idea Studio Marco Piva has set in mind when designing these unique array of luxury villas and private apartments. Clients with sophisticated tastes who leave lavish lifestyles need special expectations for where they live, and the studio has worked that into the background of these villas.
This includes the Beverly Hills luxury villas compound, where the studio has set apart on creating the "private villa" project where unique geometry and textures are utilized to create intriguing and innovative spaces that suit all needs.
Functional, long-lasting – Studio Marco Piva's unique dynamic spaces: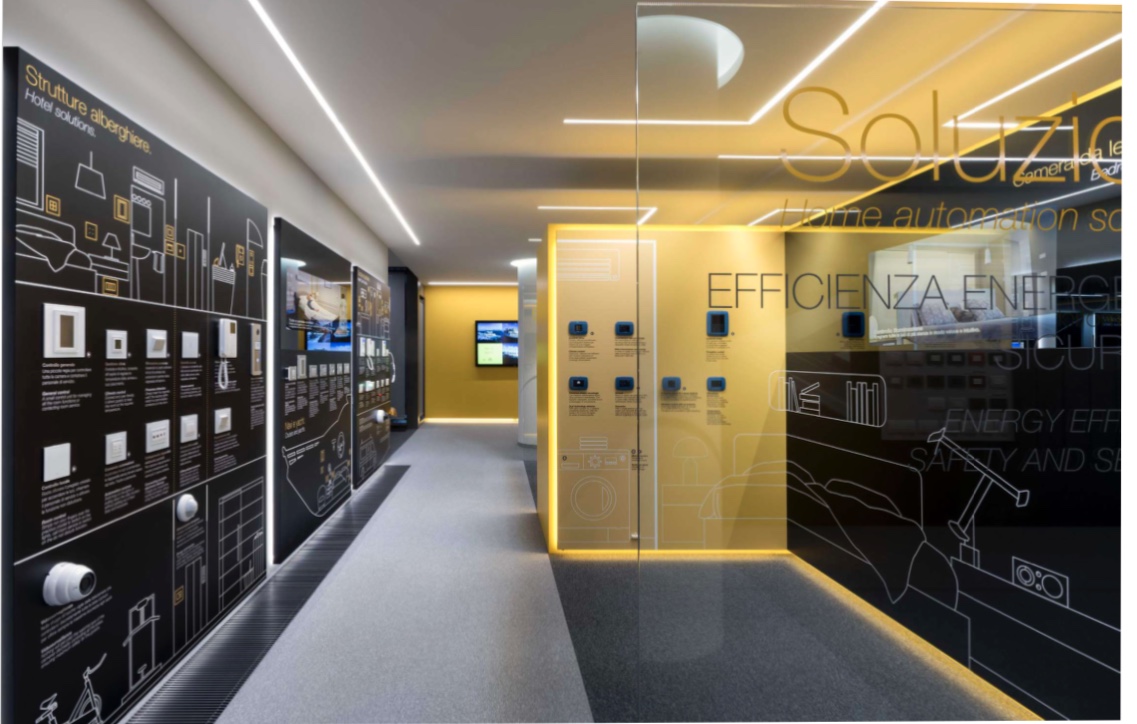 Studio Marco Piva has had a lot of experience in the hospitality sector worldwide.
Though careful research of the surrounding culture and local sites, the studio has created hospitality spaces that are seamlessly integrated with the heritage of their surroundings, so that the very walls and floors pay tribute to the cultures they serve.
Adapting to the evolving requirements of the field: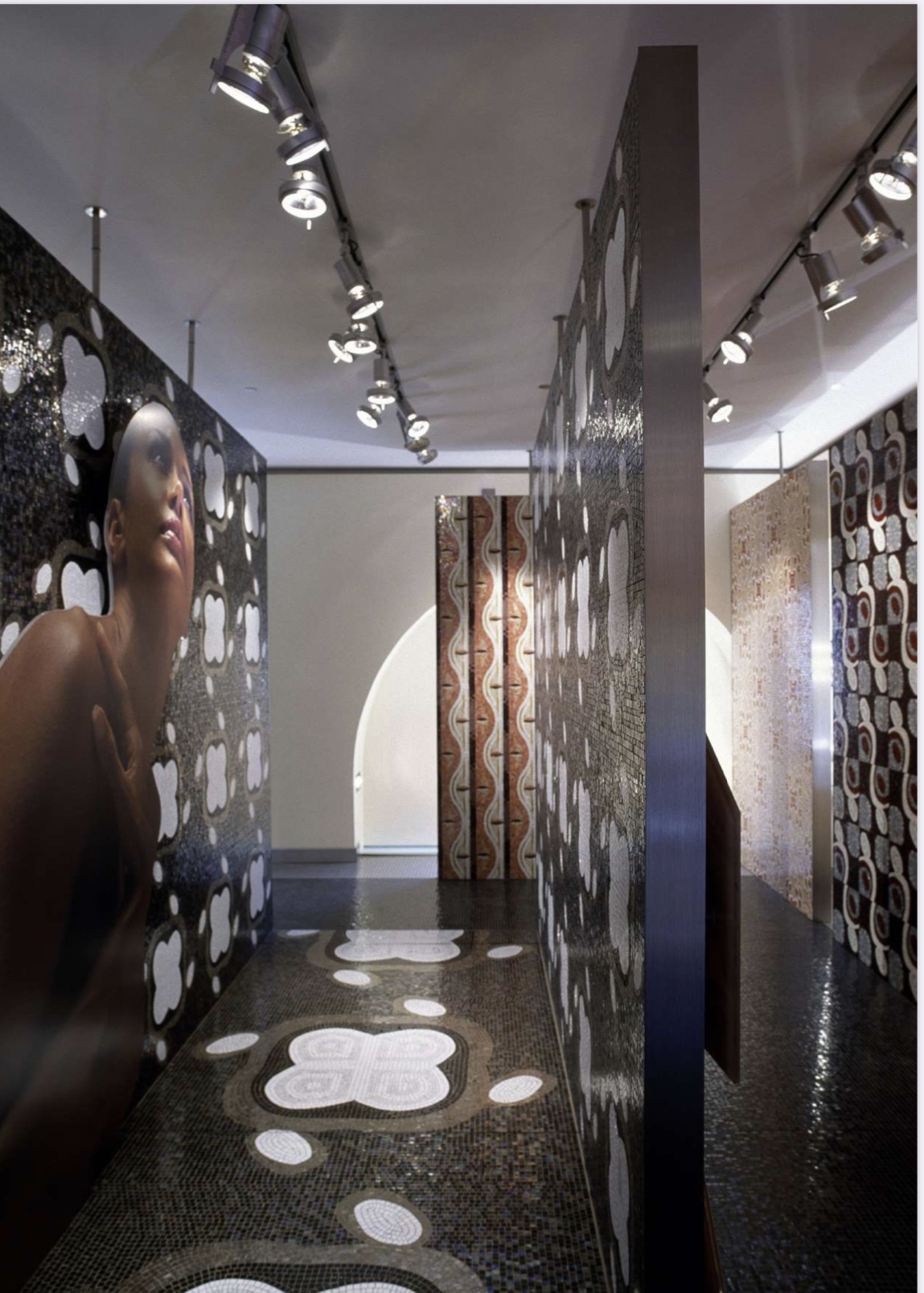 Architecture is always evolving – but so is Studio Marco Piva.
The studio is a frequent participant of the latest architectural and design conferences, trade fairs and exhibitions, which they utilize to showcase and announce their latest innovative projects.
A chat with the studio's CEO, Armando Bruno
In an interview with Studio Marco Piva's partner and CEO Armando Bruno delved into the fine details of how his firm operates, what sets it apart from the rest, and the many achievements it has made along the way – revolutionizing the architectural world.
When did you decide to become an architect? 
Bruno: Ever since I was a boy, I have always been fascinated by architecture and its history. I studied architecture in Rome, and upon graduating I decided to come to Milan for a master's degree.
I immediately started working with Studio Marco Piva – and after a few years, I became a partner and CEO.
Where is the studio based, and what are its skills?
Bruno: Studio Marco Piva, based in Milan, has decades of professional experience in developing and designing architecture and interior projects across the globe, while following a true Italian aesthetic.
The studio develops its activities starting first from the "background" of a specific territory, a concept of bespoke design aiming to offer tailor-made solutions that study every single detail of space, from the careful research of materials to the design of custom pieces.
How many architects are working in your office? 
Bruno: We are currently composed of a hundred collaborators from 17 different nationalities, distributed between the main office in Milan, the second office in Shanghai, and other numerous sites globally.
What kind of projects do you do?
Bruno: Our worldwide design portfolio counts, more or less, 60 hotels (four & five stars) or mixed-use buildings, 25 master-plans, more than 1000 apartments inside the residential complex, 70 private villas or luxury houses, 20 showrooms or retail spaces and approximately 90 design collections for furniture companies, apart from the project's custom design.
When did you start working in Africa? 
Bruno: The studio has been active in Africa for more than 20 years, which all started precisely in Egypt where we were called to project the architecture and design of the Say Hotel & Village and provide an architectural concept for the Red Sea Aquarium, both in the city of Hurghada.
What about your activities in the Middle East? 
Bruno: From the early 2000s began the still-prioritized axis between Studio Marco Piva and the Middle East, mainly with the United Arab Emirates, where the studio completed more than 20 projects and has also had a branch for a long time.
What was your most important project there?
Bruno: The first project was when we were called to design the master-plan of Porto Dubai, a complex consisting of an artificial promontory located along the Jumeirah beach.
We invested in creativity and flair, with medium to low-density edifices carefully distributed over the territory, pedestrian walkways with breathtaking sea views and luscious landscaping, visually intriguing architecture volumes to create an interesting balance between open and closed spaces.
Three residential complexes were designed in Dubai, Abu Dhabi, and Rawdhat: the Riviera Residence in Dubai, Melody Homes in Abu Dhabi, and the Rawdhat Residential building in Rawdhat.
Unfortunately the Riviera Residence and Melody Homes, remains on paper due to the 2008 crisis, while Rawdhat later resumed and has been completed in recent years.
This project involves several innovative elements that make it different from standard buildings of the same type: an enveloping architecture, comprising two modern buildings with interconnected volumes.
The idea was to create an internal square to encourage socialization and create relationships among neighbors, and green spaces for leisure activities.
Three Hotels were also designed in Dubai: Anantara, Oceana, and Tiara.
The first one was halted back in 2008, while the other two were converted into private luxurious residences on the palm of the Dubai Coast. These were inspired by the forms and materials utilized in naval architecture while also evoking the magical colors and textures of hidden underwater life.
Nowadays, Studio Marco Piva is developing important projects for private clients: 12 high-end villas, with buildings more than 3.000 sqm each, conceived with different layouts and shapes to answer to their owners desires for special requirements and lifestyle.
The villas will be built at the state of the art in terms of construction technology, with special efforts dedicated to landscaping design.
Let's go back to Africa, what are your projects on this continent?
Bruno: Over the past few years there has been an exponential growth in requests for projects all over the African continent.
Regardless of the country of origin, the demands of the client are characterized by requests for superior quality in the design – what they expect is a "specific touch" coming from Italian culture.
In which countries you are involved?
Bruno: In Egypt's Marsa Alam, during the first decade of the century the studio was commissioned to conceive the master plan of Porto Phoenice, a balanced blend of nature and architecture inspired by the Mediterranean.
In Algeria's capital, Algiers, the five-star hotel Forum El Djazair is currently under construction.
It introduces luxury and style to the Algerian Hospitality Scene in a multi-functional complex rich in facilities and experiences.
In the same plot, we are entrusted to design the new Marina, an exclusive harbor that expands from the shore into the sea like long gentle tentacular arms which embrace boats coming from the roaring waters to land at El Djazair's Hospitality and Residential Complex.
In the same territory, by the Golden Beach Sand, the studio conceived the architectural project of the Zeralda Resort – a new way of conceiving a residential complex by the sea.
Finally, a master-plan called Zeralda Ouest was done in Algeria as well, a concept developed from a clean division of different functional areas, commercial, residential, hospitality, hospital, leisure and sport, school, all served by independent road accesses.
In Ghana, in the last three years, we've taken the projects of six luxury private villas in Accra, five in the Cantonments district, and one in the prestigious Airport Hills complex.
For these villas, Studio Marco Piva is developing the architecture and the interior design by merging a tribute to black Africa and the colors of its nature with contemporary design and lifestyle.
And in Maroc, Casablanca, we are developing the interior design of a new five-star hotel that will be managed by Le Meridien.
Have you ever thought of opening an office in Africa?
Bruno: In Nigeria, we've thought up a comprehensive global design plan where Studio Marco Piva is aiming to set a new strategic base in Africa that will allow for operations directly within the states.
A crossroads between East and West, a sort of point of conjunction between extremely distant cultures, unified by the excellence of Italian Design taken from the project of a luxury villa on Banana Island, a man-made island in Lagos State.