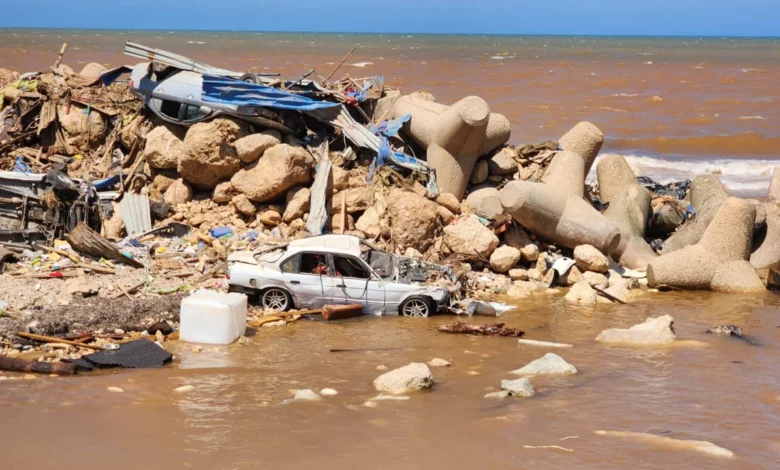 Minister of Immigration and Egyptian Expatriate Affairs Soha al-Gendi said that approximately 10,000 people in total have died from flooding in the Libyan city of Derna while up to 391 Egyptians were reported missing.
During a phone-in with Lamis al-Hadidi on the "Last Word" (Kalema Akhera) TV show, the minister explained that counting the exact number of Egyptian casualties has been a difficult process, with 87 Egyptians confirmed dead so far in cooperation with Libyan authorities.
The sheer environmental devastation and the water-logging of many areas has prevented Libyan authorities from recovering many of the bodies, she added.
According to the minister, the number of Egyptians in Libya based on those registered with the Ministry of Immigration's databases is 350,000 Egyptians, including 200,000 in the east and 150,000 in the west.
The Ministry of Immigration has an operations room and another in the Ministry of Foreign Affairs, in addition to hotlines for the cabinet to receive reports about missing Egyptians through their families, she explained.
So far, the Ministry of Immigration has received nearly 400 calls from families who lost contact with their relatives, with 391 missing Egyptians reported in the afflicted Derna, and one in Tobruk.
Three Egyptian field hospitals have currently been established, she explained, two of which are in Salloum while the Mistral aircraft carrier also doubles as a field hospital.
All operation rooms in the Ministries of Immigration and Foreign Affairs are working around the clock, exchanging data on reports submitted by the families of missing persons.