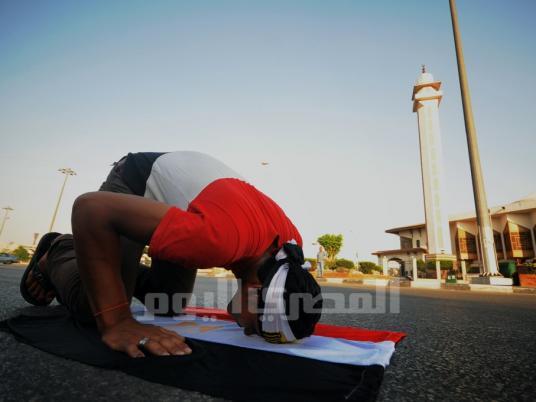 At least 77 people were injured in a large hotel fire in the Musky area of downtown Cairo on Monday morning, according to Egypt's Health Ministry.
Ministry spokesperson Khaled Megahed told OnTV Live television channel, that most of the victims were suffering from smoke inhalation.
According to a statement by the Interior Ministry, the fire broke out at the six storey Hotel Andalusia in Rowei Street. Civil Protection Forces attended the scene with 15 fire trucks and four ladders. Firefighters mostly succeeded in stopping the spread of the fire to other buildings, although it did spread to a nearby shopping mall.

The Health Ministry said in its statement that 30 ambulances were immediately dispatched to the scene and a state of emergency was declared in the surrounding hospitals. The health minister instructed the crisis commission to convene to deal with the incident and its implications, the statement said.
Ahmed al-Ansary, head of the Egyptian Ambulance Organization, said 35 casualties were transferred to the following hospitals: Sayyed Galal, Al-Helal, Ahmed Maher Educational, Al-Gomhureya, and Al-Hussein University. He said that 39 others were given treatment at the scene of the incident and then released.
Once the blaze had been extinguished, security forces placed a cordon around the scene, allowing it to cool down before investigators begin work to determine the causes of the fire.
Edited translation from Al-Masry Al-Youm