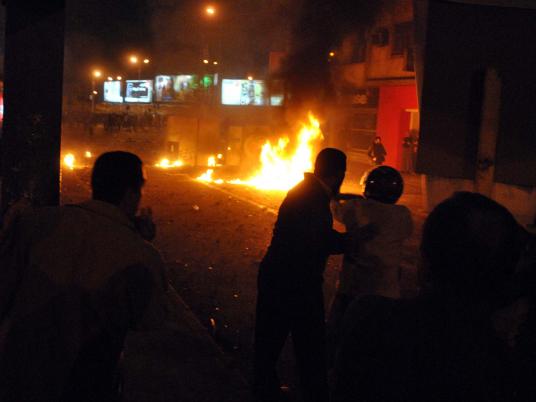 Workers at the East Cairo Prosecution have decided to halt activities and hold an urgent meeting at the Judges Club on Thursday in response to the decision to transfer their colleague, Mostafa Khater, to Beni Suef.
Prosecution officials asked Khater's replacement not to accept this new position and demanded that Prosecutor General Talaat Abdallah resign.
Khater, the former head of the East Cairo Prosecution, and Ibrahim Saleh, head of the Heliopolis Prosecution, submitted a request to the Supreme Judicial Council asking that they be transferred from the prosecution to the courts following Khater's reassignment to Beni Suef.
Khater had been charge of investigating last week's clashes between opposition protesters and supporters of President Mohamed Morsy outside the presidential palace in Heliopolis. Khater had ordered the release of 137 suspects due to lack of evidence. He also ordered the arrest of 12 other suspects on charges of possessing weapons and Molotov cocktails.
Abdallah decided to transfer Khater from East Cairo to the Beni Suef Appeals Prosecution for six months.
Saleh said that there has been pressure on the prosecution regarding the release of suspects in the palace clashes, without giving further details. He added that he is demanding transfer out of prosecution in solidarity with Khater.
Abdallah sent Khater a memorandum saying the decision was based on "work needs" and assigned Ahmed Gamal Eddin, the attorney general of the inspections department, to replace Khater in East Cairo.
Edited translation from Al-Masry Al-Youm