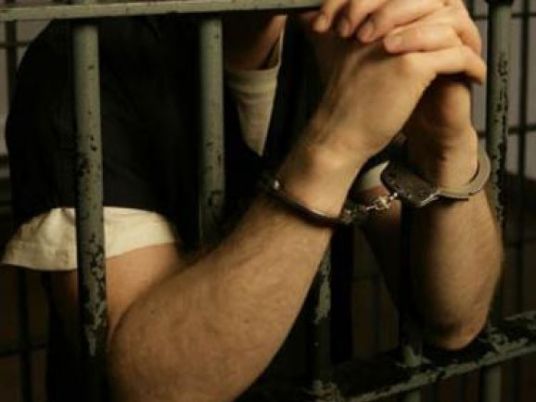 An Egyptian police colonel was sentenced to a reduced five years in jail on Thursday in a re-trial over the deaths of 37 Islamist prisoners being transported to jail in an overcrowded van, lawyers and judicial sources said.
It was one of the most disputed incidents during a fierce security crackdown on Islamists after the military deposed Islamist President Mohamed Mursi in July 2013 following mass protests against his rule.
Thursday's verdict came a day before the second anniversary of the deaths of hundreds of pro-Mursi protesters when security forces stormed into two of their camps to disperse them.
A month after Mursi's ouster, the interior ministry announced that 37 men it described as Islamists died during what described as an attempted breakout from prison.
The prosecutor's office later said its investigations showed the 37 died while being transported to jail in an overcrowded police van into which tear gas was fired.
One police officer, Lieutenant Colonel Amr Farouk, was sentenced in March 2014 to 10 years in jail with labour on charges of involuntary manslaughter and extreme negligence, while three other policemen were given suspended sentences.
An appeals court quashed the sentences in June 2014. The prosecution appealed, leading to a retrial and Thursday's verdict, in which Farouk was given five years in prison and the other three officers again received suspended terms.
The case was a rare instance of security force members being prosecuted for the deaths of anti-government demonstrators since Mursi's overthrow, and some of the victims' families said the latest trial outcome was farcical.
"This verdict … is merely a way to shut us up. It's unfair that 37 people die and one person gets a five-year sentence which he will probably appeal and walk free," said Mohamed Maghrabi, who's son Rafik died was among the 37 dead.
Critics have noted the harsh jail terms meted out to defendants viewed as holding Islamist views compared to the treatment of alleged crimes committed by security forces.
Magdi Salah, a lawyer representing some families of the 37 victims, said the policemen would be able to appeal again in front of Egypt's highest court and if their appeal is accepted there would be another, final trial.
Mursi, imprisoned since losing power, and hundreds of jailed supporters of his Muslim Brotherhood have been sentenced to death for alleged security offences.