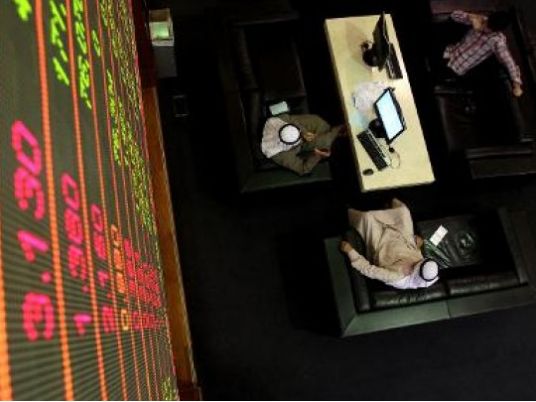 Egypt's stock market fell sharply early on Monday, sliding below major technical support, as leading property firm Emaar Misr sank after listing on Sunday. The Saudi market also dropped because of lower oil prices and the turmoil in Greece.
The Egyptian stock index tumbled 2.3 percent in the opening minutes to 8,026 points, below a band of strong technical support between 8,125 and 8,261 points, the December and May lows.
Any clean break of this support — at least two daily closes — would be very bearish, triggering a triangle pointing down into the 6,800-point area in the longer term.
The market has been hit by a string of concerns over the past month, including foreign exchange and energy shortages, bloody clashes with militants in the Sinai, and the central bank's decision to let the Egyptian pound resume depreciating gradually.
Also hurting sentiment this week was the disappointing debut of Emaar Misr, the Egyptian arm of Dubai's Emaar Properties .
After a heavily oversubscribed initial public offer at 3.80 Egyptian pounds, the stock came under heavy selling when it listed on Sunday; its volume weighted average price was 3.94 pounds and its last trade was 3.75 pounds.
On Monday the stock plunged 8.9 percent in early trade to 3.59 pounds, indicating gloomy investors were willing to bail out at levels even below the IPO price. Before the IPO, analysts put fair value for the stock at around 4.70 pounds.
Another big real estate developer, Palm Hills Development , tumbled 6.3 percent.
Meanwhile the Saudi stock index fell 0.5 percent as miner Ma'aden dropped 1.2 percent. Some blue chips held up well, however, with petrochemical producer Saudi Basic Industries edging up 0.04 percent.