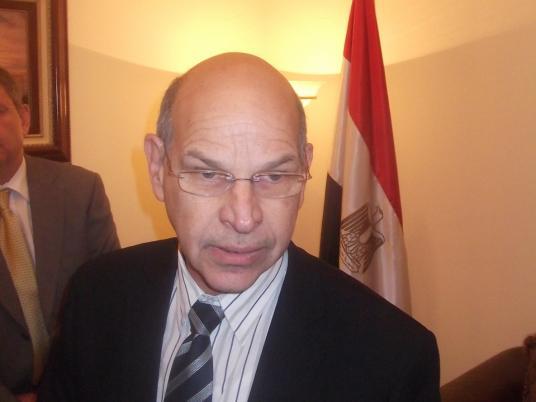 Staff members at the Israeli Embassy in Cairo arrived from Tel Aviv Monday at Cairo International Airport, German news agency DPA reported. However, Israeli Ambassador to Egypt Yaakov Amitai did not return to Cairo, despite earlier preparations for his arrival.
An airport source said the seven staff workers were led by General Consul Juda Golan.
The source added that the ambassador might have decided to postpone his return due to the current political tensions, with Egyptian political groups planning for massive protests Tuesday.
Airport authorities had adopted tight security measures Monday at the airport VIP lounge, preparing for the arrival of the Israeli ambassador to Cairo.
Amitai had left for Tel Aviv more than 10 days ago following the start of the Israeli military campaign against the Gaza Strip.
A source previously told DPA that the Israeli Embassy in Cairo had notified the airport that Amitai would arrive with eight staff members on an Air Sinai flight.
The ambassador was previously scheduled to return Sunday, the source told DPA, adding that airport authorities predicted he might have postponed his arrival because of the recent political tensions that followed President Mohamed Morsy's declaration of new presidential powers.
Relations have grown more complicated between Cairo and Tel Aviv following the 25 January revolution, which toppled former President Hosni Mubarak and brought Morsy, an Islamist, to power.
Morsy had backed Palestinian militant group Hamas during the Israeli military campaign that started on 14 November with the assassination of Hamas military leader Ahmed al-Jabari. Prime Minister Hesham Qandil had visited Gaza to voice solidarity with Palestinians.
Many in Egypt have been calling for repealing the peace treaty signed by both countries in 1979, after Israel killed at least six Egyptian security officers in a border raid in August 2011.