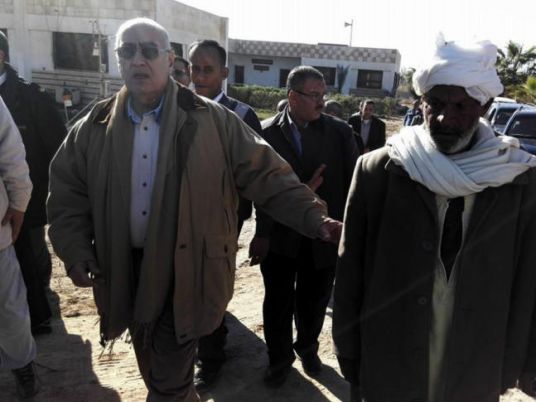 Dozens of farmers from Sadat City, Monufiya staged a protest on Tuesday outside the Ministry of Housing to demand stopping the bulldozing of the lands they cultivate and the destruction of their houses.
The protesters have staged several protests recently outside the Journalists Syndicate and the Ministry of Agriculture over the crisis, demanding
the regularization of their situation on the affected area, comprising ​​75 thousand acres, instead of destroying the crops.
They chanted against the Minister of Housing Mostafa Madbouly and Sadat City local authorities accusing them of injustice:
"Where are the journalists? There are farmers," and "Oh president, the farmer is calling for help,"
We are Sadat City farmers, we call on President Abdel Fattah al-Sisi to rescue us."
"We cultivated the land and provided many job opportunities," said Rokn Eddin al-Sehaity, one of the protesting farmers.
"Our lands were ruined and destroyed due to the state officials, and no one has done anything to protect us," said Ahmed Ali Mohamed. He added the police had recently seized their belongings on the land.
The Ministry of Housing officials refused to listen to the protesters, and used the security personnel to disperse the demonstration, describing the protesters as usurpers of state-owned lands.
Edited translation from Al-Masry Al-Youm