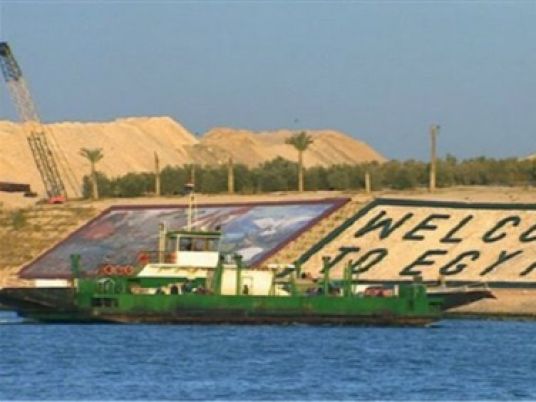 A delegation of American businessmen headed by Jack Wheeler visited the new economic zone of the Suez Canal, on Sunday.
The businessmen discussed means of cooperation and identified investment opportunities provided by the Suez Canal Authority in the four areas of the Authority and its six ports.
The delegation was received by Fouad Nasser, Secretary General of the Board of Directors of the authority, and captain Ashraf al-Meghany, Director General of Ain Sokhna Port.
During the meeting, which was held at the headquarters of the Authority in Ain Sokhna, marketing official Amr Marzouk presented a detailed explanation of the region, its regulatory activities, legislative structure and most important characteristics that distinguish it from other areas.
Secretary General Nasser added that the economic zone is an area that enjoys high competitiveness and independence in decision-making; through the "Board of Directors", a governance entity having full powers to achieve efficiency in development and eliminate bureaucracy.
The authority officials displayed investment opportunities in all the area sectors, as well as projects planned throughout the regions of East Port Said and Qantara Gharb.
Meghany also gave a presentation on the port of Sokhna in which he addressed the port's capacity and services and activities and the characteristics making it one of the most important ports on the Red Sea.
Edited translation from Al-Masry Al-Youm