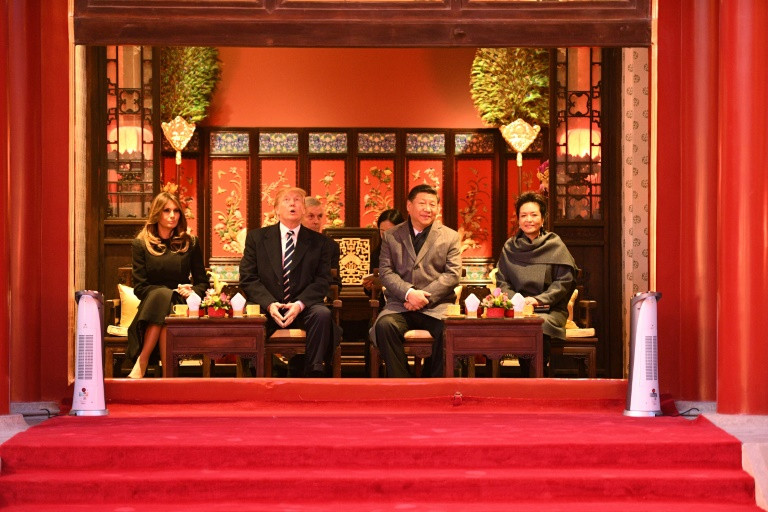 US and Chinese companies signed nearly 20 deals worth a total $9 billion on Wednesday at the start of President Donald Trump's state visit to Beijing.
US Commerce Secretary Wilbur Ross and Chinese Vice Premier Wang Yang oversaw a signing ceremony at the Great Hall of the People but they did not immediately give details about the 19 deals.
Wang said the agreements were merely a "warmup" before Trump and Chinese President Xi Jinping oversee their own ceremony on Thursday involving bigger deals, including in exports of natural gas and soybeans.
Trump plans to use the three-day trip to press Xi on China's massive trade surplus with the United States, which slightly fell in October to $26.6 billion, according to official Chinese data released on Wednesday.
"Addressing the imbalance in China trade has been the central focus of collaborative discussions between President Trump and President Xi," Ross said.
"Achieving fair and reciprocal treatment for the companies is a shared objective," he said.
For his part, Wang said: Economic deals are "an important ballast for the overall bilateral relationship", adding he believed they would contribute to its "stabilization".