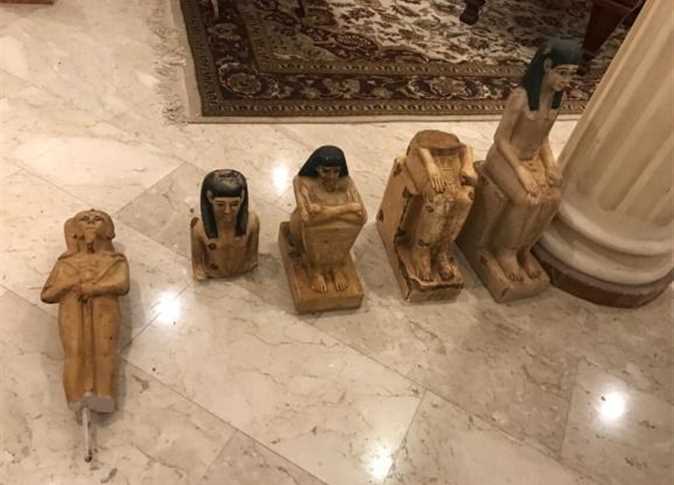 Twelve defendants, including a US citizen and 11 Egyptians, stand trial on Tuesday at the Cairo Criminal Court after being accused of smuggling Egyptian antiquities.

One of the defendants was arrested red handed at JFK Airport in the US, leading to authorities discovering the rest of his accomplices.
The investigation authorities charged the defendants with smuggling Egyptian antiquities abroad, forming and managing a gang in which the rest of the defendants.
Possessing, obtaining and selling Egyptian antiquities illegally outside the country.
The competent investigative authorities had previously ordered the transfer of the defendants in the case, where the 13 defendants are accused of smuggling 586 Egyptian antiquities, to criminal trial at the Cairo Criminal Court.
The Cairo Criminal Court had postponed earlier the first session of the trial to this Tuesday.