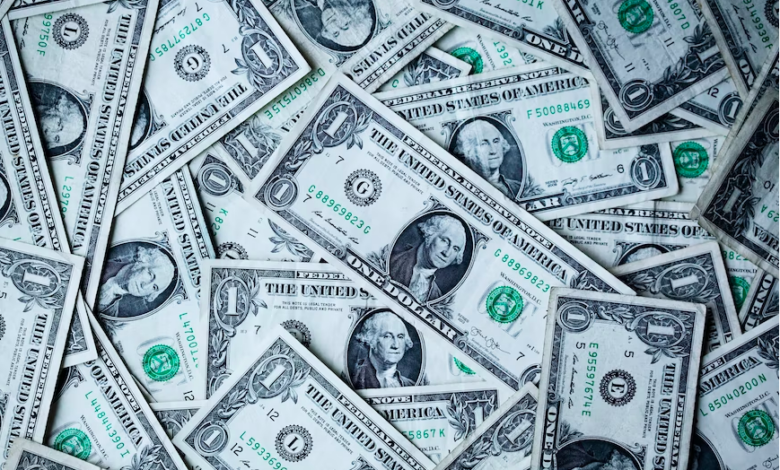 The price of the US dollar witnessed several consecutive rises in Egypt in the past few days, breaking the barrier of LE27 in most Egyptian and private banks.
Earlier, the price of the US dollar rose significantly on January 4 to hit LE26, coinciding with Banque Misr and the National Bank of Egypt offering savings certificates, with an interest return of 25 percent.
Egypt's Central Bank of Egypt (CBE) hiked overnight interest rates by 300 basis points on Thursday, December 22, in an attempt to curb inflation rates.
The CBE's Monetary Policy Committee raised the deposit rate to 16.25 percent and its lending rate to 17.25 percent.
The price of the US dollar Tuesday at Egypt's banks is as follows:

Banque du Cairo (Cairo Bank)
LE27.5 for purchase
Suez Canal Bank
LE27.15 for purchase
LE27.25 for sale
United Bank
LE27.15 for purchase
LE27.26 For sale
ALEXBANK
LE27.55 for purchase
LE27.65 for sale
National Bank of Egypt
LE27.4 for purchase
LE27.45 for sale
Banque Misr
LE27.4 for purchase
LE27.45 for sale
Housing and Development Bank
LE27.55 for purchase
LE27.65 for sale
Abu Dhabi Islamic Bank
LE27.61 for purchase
LE27.65 for sale
Commercial International Bank
LE27.45 for purchase
LE27.55 for sale