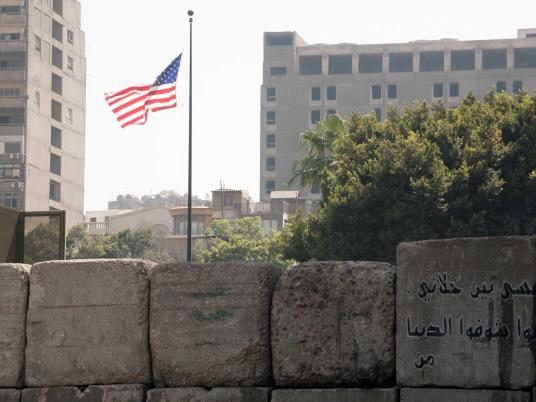 The US Embassy in Cairo closed its consular services for a second consecutive day on Wednesday as violence nearby continued to rage between security forces and demonstrators.
"We will continue to offer emergency American Citizen Services to the extent possible. All visa and ACS appointments will be rescheduled," said a statement on the Embassy's website. It was reopened on Monday after closing consular services on Sunday.
Embassy staff had issued a general warning to US citizens just days before the second anniversary of the 25 January uprising last week, asking people to "avoid areas where large gatherings may occur," with the added warning: "Even demonstrations or events intended to be peaceful can turn confrontational and possibly escalate into violence."
The Embassy is in Garden City near the Qasr al-Nil Bridge and Tahrir Square.
At least 53 have been killed and nearly 2,000 injured since Friday as clashes continue to escalate in several governorates.