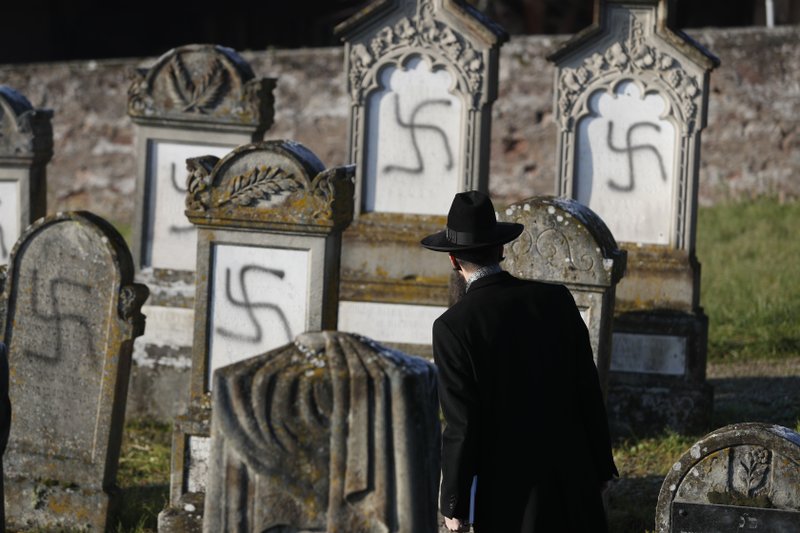 Israeli media revealed the details of the restoration of Jewish cemeteries in Egypt, has said that the US embassy in Cairo had a prominent role in restoring Jewish cemeteries in Egypt, according to Russia Today.
The Behadrei Haredim website, which specializes in Jewish religious affairs around the world, said that the US embassy in Cairo, in cooperation with the American Research Center in Egypt and representatives of American and Egyptian Jewish organizations, recently inaugurated a historic Jewish cemetery that was recently restored, on November 20.
Jewish cemeteries in Egypt date back to the fifteenth century AD.
The US State Department provided grants of up to US$150,000 to restore Jewish cemeteries in Cairo, along with  private donations from American Jews.
The Israeli website stated that the cemetery, which is one of the oldest Jewish cemeteries in the world, covers an area of ​​120 dunums south of the capital.
Cairo, in al-Basateen area, and contains the remains of many members of the Jewish community who lived in Egypt until the 1950's.
During the opening ceremony of the restoration of the tombs, US Commissioner to Cairo Daniel Rubinstein affirmed the US commitment to preserving the memory of the role of the Jewish community in Egyptian history.
Washington will remain a committed partner to preserving, restoring and protecting Jewish heritage in Egypt.
The Egyptian government's focus on restoring and opening Jewish cemeteries and other places of worship proves that Jews were part of the fabric of the Egyptian society and contributed to its civilization, Magda Haroun, head of the Jewish community in Cairo, told Al-Monitor.
Haroun called for opening Jewish historical monuments across Egypt, including synagogues, to the Egyptian public.
Many cemeteries and synagogues remain in Egypt, Youssef Osama, a historian and researcher in Jewish heritage, told Al-Monitor, explaining that the methods of building tombs differ according to the importance of burial.
Some are covered with marble of different shapes and types, and some are covered with stone.
Some tombs have long chambers and a large entrance with inscriptions, others are for children and there are also tombs with rooms for rabbis, clergy, and wealthy Jews, he added.
 Mohamed Abdellatif, a professor of antiquities at Mansoura University and former assistant minister of antiquities, said that 13 Jewish historical sites are registered with the Antiquities Ministry in Egypt.
Abdellatif also said that the recently inaugurated cemetery contains the remains of a number of Jews, including Yaqoub bin Khalis, who was responsible for taxes in Egypt, and some considered tax payments a sign of religious tolerance at that time.
The Egyptian government is in the process of registering the Jewish cemetery as a historical monument.