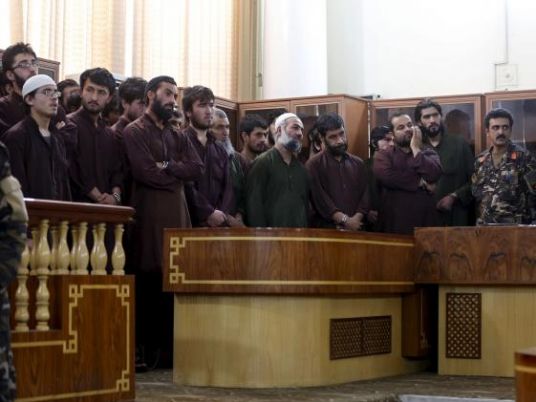 The United States warned its citizens in Kabul Monday of an "imminent attack" in the city within the next two days, amid renewed official efforts to revive stalled peace talks with the Taliban.
The US embassy in Kabul urged extreme caution during this period of "heightened threat" but gave no details on potential targets or methods of the planned attack.
"US embassy Kabul has received credible reports of an imminent attack in Kabul… within the next 48 hours," it said in an emergency warning posted on its website.
"The security situation in Afghanistan is extremely unstable, and the threat to all US citizens in Afghanistan remains critical."
The embassy frequently issues such emergency warnings but the latest post comes as the leaders of Afghanistan and Pakistan are expected to meet on the sidelines of a UN conference in Paris.
The meeting between Pakistan Prime Minister Nawaz Sharif and Afghan President Ashraf Ghani could be a possible first step towards resuming Islamabad-brokered Taliban peace talks.
"A meeting between (Sharif) and (Ghani) on the sidelines of the UN climate change conference is likely," a Pakistani official said on condition of anonymity.
He said that Pakistan was ready to facilitate an Afghan-owned and Afghan-led peace process, but there was no immediate reaction from Kabul.
"Islamabad firmly believes the meeting… will have a positive impact on regional peace and help Islamabad and Kabul to further strengthen their ties," the official said.
Pakistan, which wields considerable influence over the militants, hosted a historic first round of negotiations in July but the talks stalled soon thereafter when the Taliban confirmed the death of their longtime leader Mullah Omar.
The United States and China have been pushing for the process to restart, but frosty ties between Islamabad and Kabul have been hampering those efforts.
Kabul has turned increasingly bitter over Islamabad's backing for the resurgent Taliban, who have intensified attacks on Afghan government and foreign targets in recent months.