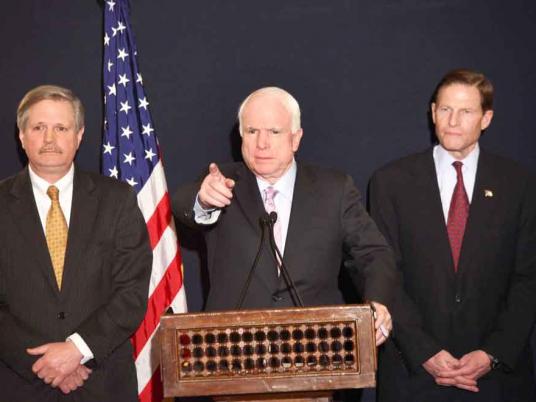 US Republican Senator John McCain criticized harshly the performance of Secretary of State John Kerry in the Middle East saying that the US influence in the region has never been so weak.
McCain added that the US image has hit rock bottom, arguing that the US still has not currently adopted any particular policy toward Egypt.
McCain warned if the US withdrew from the Middle East, the results would be devastating not only in the Middle East but the whole world.
McCain said he felt deeply disappointed towards the performance of Kerry with regard to Syria, Iran, Iraq and Afghanistan, and the Palestinian-Israeli conflict.
The administration has failed in the Middle East in every possible way, McCain said, adding that when the US lost its influence, it lost its power.
Edited translation from Al-Masry Al-Youm