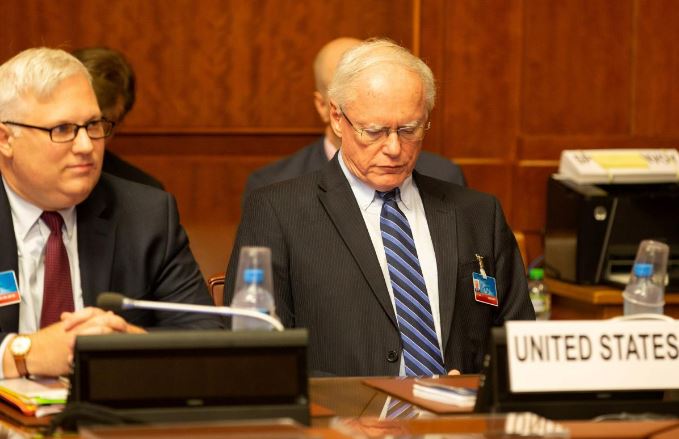 ANKARA (Reuters) – Turkey gave a guarded welcome on Wednesday to a US decision to offer millions of dollars to help capture three top Kurdish PKK militants but said Washington must also break its alliance with Kurdish militias in northern Syria.
Washington pledged up to $5 million for information which could lead to the arrest of PKK military commander Murat Karayilan, and lesser rewards for two other leaders of the group which has waged an insurgency against Turkey for 34 years.
The surprise move followed a series of steps in the last month which have eased a diplomatic crisis between the two NATO allies. However they remain deeply divided, including over US support for Kurdish YPG fighters in north Syria.
Turkey says the YPG is indistinguishable from the PKK, which is designated a terrorist organization by Ankara, Washington and the European Union, and demands the United States stop support for the militia – a US ally against Islamic State in Syria.
Defence Minister Hulusi Akar said the US rewards offer was a positive but "very, very late" step, and called on Washington to adopt the same policy to the YPG as it did to the PKK.
"It is not possible for us to accept putting a bounty on PKK leaders on the one hand, and sending trucks of tools, weapons and ammunition to the YPG on the other," he told state-owned Anadolu news agency.
Turkey's foreign ministry also said it expected the United States to support the announcement with concrete action in Syria and Iraq "against the PKK and its extensions".
Turkey has regularly launched cross-border strikes into northern Iraq, targeting what it says are PKK bases near the group's Qandil mountains stronghold.
In Syria, where Turkey has conducted two military incursions into the northwest since 2016, President Tayyip Erdogan has also threatened to extend operations in northeastern border regions where YPG forces operate. He issued a "final warning" two weeks ago to anyone he said was endangering Turkey's border.
Threat to Turkey
More than 40,000 people have been killed since the PKK launched its insurgency in Turkey in 1984.
Turkish defense analyst Can Kasapoglu said the US move suggested Washington had started to see that the presence of the Kurdish militia in Syria was a national security threat "to the extent of survival for Turkey".
However, the United States would expect something in return from Turkey, he said, despite Ankara's rejection of any step that would legitimize the YPG.
Washington's special representative for Syria told reporters that the United States understood Turkish concerns about links between the PKK and YPG.
"We are at pains to reassure Turkey that we will do everything we can that there is … no concrete security threat coming out of the north against Turkey," James Jeffrey said.
Jeffrey said the United States was limiting "very very carefully" the weapons it was giving to the YPG-dominated Syrian Democratic Forces battling Islamic State militants.
"We give them only light weapons. That's one reason why they have not been as successful recently against Daesh (Islamic State) as they have been in the past. They do not have tanks, they do not have artillery, we do not give them such heavy weapons."
Strained ties between Turkey and the United States have eased slightly in the last month. The two countries lifted mutual sanctions against top officials after a Turkish court freed a US evangelical pastor in October.
Washington announced this week that Turkey would receive a temporary waiver from oil sanctions reimposed on Iran, and Erdogan said talks on a possible US fine against state-owned Halkbank over allegations of Iran sanctions evasion were on a positive track.
US and Turkish troops last week began joint patrols in northern Syria's Manbij area after months of delay, and US President Donald Trump and Erdogan are to meet this weekend at a summit in Paris.
Additional reporting by Angus McDowall in Beirut; Writing by Dominic Evans; Editing by Mark Heinrich.