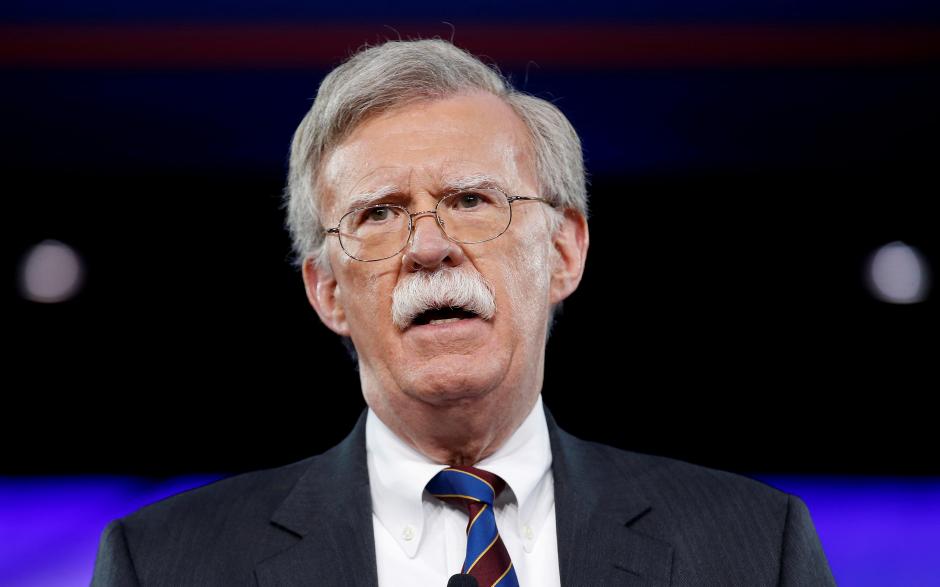 White House national security adviser John Bolton said on Sunday he believed the bulk of North Korea's weapons programs could be dismantled within a year, as the United States and North Korea resumed working-level talks.
Bolton told CBS's "Face the Nation" that Washington has devised a program to dismantle North Korea's weapons of mass destruction – chemical, biological and nuclear – and ballistic missile programs in a year, if there is full cooperation and disclosure from Pyongyang.
"If they have the strategic decision already made to do that and they're cooperative, we can move very quickly," he said. "Physically we would be able to dismantle the overwhelming bulk of their programs within a year."
He said Secretary of State Mike Pompeo will likely discuss that proposal with the North Koreans soon. The Financial Times reported that Pompeo was due to visit North Korea this week but the State Department has not confirmed any travel plans.
South Korea media reported on Sunday that Sung Kim, the US ambassador to the Philippines, met with North Korean officials on Sunday at the border village of Panmunjom within the demilitarized zone separating the two Koreas to coordinate an agenda for Pompeo's next visit to North Korea.
Kim's delegation delivered Pompeo's letter to Kim Yong Chol, a top Pyongyang official who met Pompeo and US President Donald Trump ahead of last month's historic summit between Trump and North Korean leader Kim Jong Un in Singapore, Yonhap news agency said, citing an unnamed diplomatic source.
Some experts disputed Bolton's optimistic time frame for decommissioning the North's weapons.
"It would be physically possible to dismantle the bulk of North Korea's programs within a year," said Thomas Countryman, the State Department's top arms control officer under President Barack Obama.
"I do not believe it would be possible to verify full dismantlement within a year, nor have I yet seen evidence of a firm DPRK decision to undertake full dismantlement."
North Korea is completing a major expansion of a key missile-manufacturing plant, the Wall Street Journal reported on Sunday, citing researchers who have examined new satellite imagery from San Francisco-based Planet Labs Inc.
Images analyzed by the Middlebury Institute of International Studies at Monterey, California show North Korea was finishing construction on the exterior of the plant around the time Kim Jong Un held a summit with Trump last month, the report said.
The Chemical Material Institute in Hamhung makes solid-fuel ballistic missiles, which could allow North Korean to transport and launch a missile more quickly, compared to a liquid-fuel system that requires lengthy preparation.
Last week, 38 North, a website run by the Johns Hopkins University, said satellite imagery showed the North had been upgrading its Yongbyon nuclear complex.
"None of this activity technically violates any agreement Kim may have made," said Vipin Narang, an associate professor at MIT's security studies Programme.
"What it suggests is that Kim has no intention of surrendering his nuclear weapons."
Kim agreed at the June 12 summit to "work toward denuclearisation of the Korean Peninsula," but the joint statement released after the meeting gave no details on how or when Pyongyang might forsake its nuclear and missile programs.
As negotiations progress, the North could try to trade sites and technology that have relatively low values in exchange for sanctions relief, while covertly operating facilities required to advance key capabilities, Narang said.
"It is perfectly rational for North Korea to shift the emphasis to developing solid fuel missiles now that it already has a suite of liquid fuel missiles to deter an attack," he said.