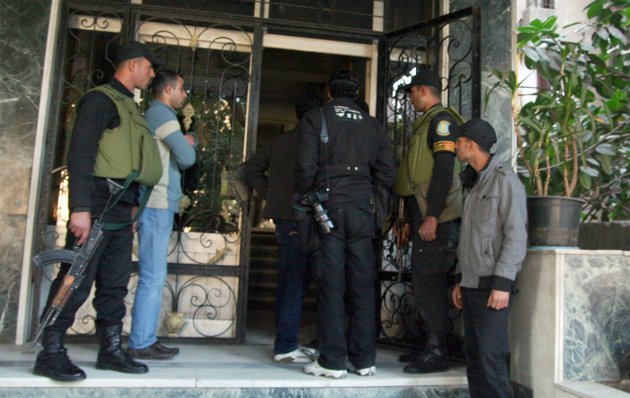 The Obama administration is preparing to approve the release of at least a portion of US$1.5 billion in aid to Egypt despite concerns that Cairo is not complying with conditions to receive the assistance, US officials told AP on Friday.
Before any of the Fiscal Year 2012 security assistance or economic assistance for Egypt can be spent, US Secretary of State Hillary Clinton must certify to Congress whether Egypt is complying with a new US law testing Egypt's progress toward democracy or whether to waive the requirement on national security grounds.
The officials told AP, on condition of anonymity, that Clinton could also grant a partial waiver that would allow the administration to release some of the aid and make the balance conditional on improvements in Egypt's record.
US legislation, part of a 2012 bill signed by President Barack Obama on 23 December, offers Egypt $250 million in economic aid, and provides the authority to forgive up to $500 million of debt to the US.
It also provides for $1.5 billion in annual military aid, but Egypt's military leaders must convince Clinton they are backing the transition to civilian rule, or she can waive the restriction on national security grounds.
On Friday, the US State Department said it could officially decide by next week whether to approve the resumption of military aid to Egypt that has been under review over human rights concerns.
"So no decisions have been made yet on these issues," State Department spokesperson Victoria Nuland told reporters in a press briefing.
She added that Clinton's decision has not been finalized and the State Department is currently in a process of consultations with many American and Egyptian actors.
"We are, though, now engaged in consultations with a broad cross-section of interested groups to help inform the decision that she will make. These include, obviously, colleagues on the Hill, members of Congress, their staff, who are and will be being briefed, and we'll be having discussions with them, key Egyptians, both inside and outside of government, members of the US think tank and NGO community, and a broad cross-section of people who have long been involved in US and Egyptian relations," Nuland said.
"We do not anticipate making any decisions this week, this week being nearly over. [Clinton] may … be in a position to make these decisions by the middle of next week," Nuland said.
She also said that American aid will not just be determined by whether the Egyptian authorities are respecting various freedoms — it has also another dimension.
"There's one that goes to their regional security obligations. There is one set of concerns that goes to whether the democratic transition process is on track. So obviously, all of those things have to be considered. And as I made clear, it is also in US national interest and our own interest to support the aspirations of the Egyptian people going forward for a more democratic future," Nuland said.
When asked about why the military aid is necessary to Egypt, Nuland said, "Egypt has, for many, many years, played a vital role in regional stability and regional security. It's not only a question of its obligations and commitments vis-a-vis its neighbor Israel and with regard to Sinai. There are issues having to do with Suez, there are issues having to do with the role it plays as a regional player, and it is in that context that the US and Egypt have had a very, very strong military-to-military relationship for these many decades."
In December, Cairo prosecutors stormed the offices of the US-funded International Republican Institute, the National Democratic Institute and Freedom House as part of a probe into allegations of illegal foreign funding.
They were among 17 offices of local and international NGOs raided as part of what analysts saw as a wider drive by Egypt's interim military rulers to silence dissent after criticism of its human rights record.
In January, Egypt then barred some US members of the NGOs — which are seeking to promote Egypt's fledgling democracy — from leaving the country and a number of them took refuge at the US embassy.
American officials said more than $1 billion in annual military aid to Egypt, which has underpinned US ties to Egypt for three decades and cemented Egypt's 1979 peace with Israel, was under review over its crackdown on pro-democracy groups.
But tensions between Cairo and Washington eased this month when Egypt allowed six American and seven other foreign NGO members to leave the country after they posted bail, which led to questions in Egypt about the independence of the judiciary.