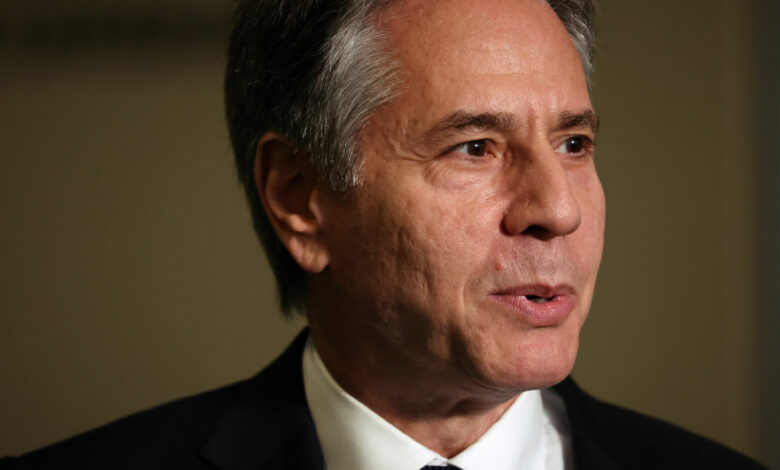 US Secretary of State Antony Blinken said the recent progress Ukrainian forces have made in the northeastern region of their country, taking back land captured by Russians, was "encouraging," but added "this is early days still."
"So, I think it would be wrong to predict exactly where this will go, and when it will get there and how it will get there, but clearly we've seen significant progress by the Ukrainians particularly in the northeast," Blinken said at a press conference in Mexico City on Monday.
Blinken attributed this progress to both "support" the US and other allies have provided, "but first and foremost, it's a product of the extraordinary courage and resilience of the Ukrainian armed forces and the Ukrainian people."
"Ukraine does not belong to Russia, it belongs to the Ukrainian people, and that's the single biggest difference maker, as I've said, that I think we're seeing play out now. Having said all of that, it is too early to tell exactly where this is all going," he added.
Blinken cautioned that Russia still maintains forces and weapons in Ukraine that they continue to use "indiscriminately," but said he was encouraged by the recent developments.
"The brutalization of the country continues by the Russian aggressor, and unfortunately the prospect of this continues to go on, but I think it's encouraging to see the progress that Ukraine has made," he said.